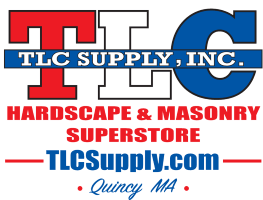 Construction Commercial Inside Sales Representative at TLC Supply Inc.
QUINCY, MA 02169
Inside Commercial Contractor Sales Representative for Successful Hardscape/Masonry Supply Company
TLC Supply, Inc.
Located in Quincy, MA
Dealing with commercial contractors and residents directly, you will be responsible for insuring customer satisfaction for our diverse residential and commercial contractor customers, advising them on how our products can help them succeed with their landscape construction projects. You will be a vital influence in the success of their projects by:
Planning out their landscaping construction projects
Estimating materials needed and cost
Determining best products and best application
Producing written quotes,
Determining product load sizes based on the dimensions of the delivery trucks,
Insuring we have on inventory or ordering, and adjustment to inventory
Scheduling of the delivery, adjustment to inventory, and insuring the contractor receives the right product at the right time for their projects.
Full-time, year-round position with Saturday morning hours. Weekday workdays begin at 6:30am.
Benefits include:
Vacation pay,
Paid major holidays,
Healthcare insurance (currently Blue Cross Blue Shield)
401K with company match
We provide a very competitive salary!


DESIRED SKILLS AND EXPERIENCE
Landscaping construction experience helpful.
Associate's Degree preferred.

Superior customer service skills required.
Excellent math skills required with ability to calculate quantity of material needed for customer orders.
Must be a fast learner with ability to recognize commonly ordered product lines, product codes, pricing, payment terms, and good understanding of the product uses and requirements to be able to offer suggestive selling recommendations to best meet customer needs.
Must be proficient using Excel.
Perfect for an engineering, business or math degree graduate.
ABOUT THE COMPANY
TLC Supply, Inc. is a one-stop masonry and hardscape supply distributor. Conveniently located in Quincy, MA, TLC Supply carries a wide variety of concrete blocks, granite treads, pavers, cement, cobblestone, brick, sand, modular wall systems, outdoor fireplaces and pits and so much more. We have the right tools and mortars to get the job done, plus we can provide custom fabrication. Check us out at our website: www.tlcsupply.com .

Join our team of long term employees and enjoy our friendly workplace culture which is best described as a "small family business feel"!
42,240 - 62,263 /year
Inside Sales Representative
What is this?