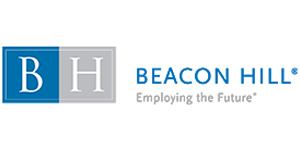 Construction Coordinator - $20-24/hour at Beacon Hill Staffing Group
Mooresville, NC

Construction Coordinator

Real Estate Investment company in Mooresville is looking for a Construction Coordinator to join their team. Monday-Friday regular business hours. Pay $20-24/hour. Temp to permanent.

Responsibilities

The Construction Coordinator will implement new projects and assist with the monitoring of existing projects.
Work closely with the Project Managers along with team members in multiple departments to ensure accurate job costing.
Responsible for handling all project plan documents and providing electronic plan management support.
Incorporate standardized procedures developed to create a consistent, uniform appearance for all Company documents.
Organize and maintain project files in accordance with established procedures.
Track information in provided programs.
Prepare Owner Contracts, Subcontracts, Change Orders and Submittals for review and action related to project administration.
Prepare and distribute plan documents to all members of the Project Team and any applicable Vendors/Subcontractors.
Requirements
3+ years of administrative experience, ideally working for a homebuilder
Attention to detail and a high level of accuracy and confidentiality
Effective presentation, problem-solving, interpersonal, organizational, writing, and communication skills
Highly motivated, team-oriented individual who is committed to meeting deadlines
Excellent time management skills and ability to prioritize and manage multiple tasks independently
Strong computer skills are essential, including proficiency in Microsoft Office Suite
Experience with project administration, controls, and billing cycles
Ability to navigate multiple industry specific software programs
Must demonstrate strong communication and organizational skills as well as the ability to handle multiple tasks simultaneously, anticipate and resolve administrative barriers, make decisions in a timely manner, and work collaboratively with a diverse team in a rapidly changing environment.

Beacon Hill is an Equal Opportunity Employer that values the strength diversity brings to the workplace. Individuals with Disabilities and Protected Veterans are encouraged to apply.

Find Us on Facebook!

Follow Us on Twitter!

Company Profile:

Founded by industry leaders to set a new standard in search, career placement and flexible staffing, we deliver coordinated staffing solutions with unparalleled service, a commitment to project completion and success and a passion for innovation, creativity and continuous improvement.

Our niche brands provide direct hire, executive search, temporary staffing, contract consulting and temp/contract-to-hire solutions to emerging growth companies and the Fortune 500 across market sectors, career specialties/disciplines and industries. Over time, office locations, specialty practice areas and service offerings will be added to address ever changing constituent needs.

Learn more about Beacon Hill Staffing Group and our specialty divisions, Beacon Hill Associates, Beacon Hill Financial, Beacon Hill HR, Beacon Hill Legal, Beacon Hill Pharma and Beacon Hill Technologies by visiting www.beaconhillstaffing.com.

We look forward to working with you.

Beacon Hill. Employing the Future (TM)