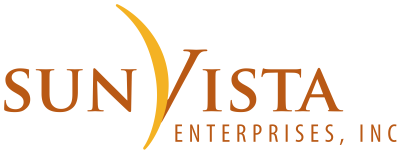 Construction Estimator at Sun Vista Enterprises, Inc.
ALBUQUERQUE, NM 87109
Top level Commercial Construction/ Real Estate/Property Management firm in New Mexico is seeking an experienced Construction Estimator. Salary is based on experience/qualifications. This is a full-time exempt position.
For over 25 years Sun Vista has been dedicated to serving commercial property owners. Our loyal team is the heart and soul of Sun Vista. The pride, craftsmanship, and diligence of our entire workforce are what makes us the best in the business.
Come be part of the best team in Albuquerque. Friendly, fast paced company, good pay. If you love a challenge and being a critical part of a service oriented team, we want you! We are all about attitude, energy, and teamwork.
We are proud to offer our employees benefits that include:
Simple IRA Retirement Plan
Health & Life Insurance
Paid Time Off (PTO)
Paid Holidays
Year-Round Employment
Daily duties and requirements consist of, but are not limited to:
Review proposal specifications and drawings to determine scope of work, along with material and labor costs, and site visits to determine scope of work.
One on one consults with tenants and new owners for material selection
Prepare professional and detailed proposals, bids and change orders, draw/billing schedules for projects.
Create detailed project schedules
Project material procurement
Maintain files of working documents and tracking of projects.
Communicate effectively with construction team members; provide accurate and timely information, to company project managers.
Some accounting duties.
Ability to work under pressure and make effective decisions.
Additional Eligibility Qualifications:
Familiar with Microsoft Office, computer estimating and project management software, experience with Sage/Timberline and AutoCAD is a bonus.
Bachelor's Degree (Associate's Degree only on CNM website) and 3-5 years of experience preferred.
Must demonstrate good organizational skills.
Must possess the ability to take direction, communicate effectively and professionally.
Must possess critical thinking skills, the ability problem solve and multi-task.
Ability to work independently and as part of a team.
Please note this job description is not designed to cover or contain a comprehensive listing of activities, duties or responsibilities that are required of the employee for this job. Duties, responsibilities and activities may change at any time with or without notice.