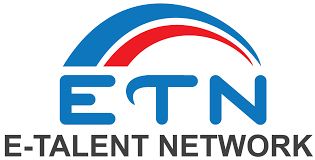 Construction Management Specialist from TSC GLOBAL SOLUTIONS INC
Trenton, NJ
Job Title: Construction Management Specialist
Location: Trenton, NJ 08625
Duration: 12 Months


Interview: In Person only

Job Description:
Under the direction of the RREM Program Manager, perform complex administrative, analytical and professional work to promote the planning, operation, implementation, monitoring and evaluation of Community Development Block Grant client's programs and related services administered by client.
Roles & Responsibilities:
Provide technical assistance and guidance to program and contract staff related to building code requirements and Housing and Urban Development (HUD) CDBG-DR construction standards, including energy efficiency, lead based paint and requirements related to National Environmental Policy Act (NEPA).
Act as a liaison on behalf of the program with building officials, zoning officers, contractors, design professionals and other agencies.
Provide technical assistance and on-site monitoring of residential construction for both rehabilitation/elevation and new construction underfunded rebuilding programs managed the client.
Provide ongoing support on RREM program construction activities, such as change orders, contractor validation, and construction payment processing, while providing policy expertise to ensure program compliance with CDBG-DR regulations.
Under the direction of a supervisor, oversees and interacts with contractors involved in rehabilitation, reconstruction, elevation and mitigation of single and multi-family dwellings.
Acts as the liaison between various contractors, including construction companies, and is involved in the planning, monitoring and evaluation compliance with goals and objectives.
Required Experience:
Experience with all facets of residential construction
3 years of previous construction management experience
Experience in housing development or housing construction
Experience working in an architectural or engineering office
Required Skills:
Knowledge of New Jersey building code requirements
Ability to troubleshoot and mediate job site building-related issues
Familiarity with construction methodologies, reading construction drawings, estimating software packages and other technical aspects of construction
Proficiency in Microsoft Excel, Word, and Power Point
About our Company: -
E-Talent Network is responsible for carrying out the recruitment process and is a service provider for 22nd Century Technologies.
22nd Century Technologies is a business enterprise that supports demanding staffing programs for Corporations and State and Local Government Agencies. Its journey began in 1997 by supporting large Federal contracts which nudged us in the direction of creating large candidate pools across the country. Over the last 20 years, we have built a strong business model that is carefully constructed to deliver on multiple facets. We have proven past performance of providing services that exceed our clients' expectations. Today 22nd Century technologies supports clients in all 50 states and has grown to be a company that is trusted and sought for providing a complex mix of workforce solutions. With a firm grip on the entire spectrum of staffing solutions, we have placed more than 500,000 skilled resources and delivered 15 million+ man-hours.
"22nd Century Technologies is an Equal Opportunity Employer" and "US Citizens & all other parties authorized to work in the US are encouraged to apply."
E-Talent Network is proud to service TSCTI recruitment needs with Our Global Delivery model with 110 recruiters, data miners and research analysts working across multiple time zones is backed by an internal database of 2.4 million resources across all major industries.