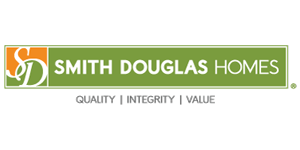 Construction Manager at Smith Douglas Homes
Raleigh, NC
At Smith Douglas Homes, we pride ourselves on being one of the fastest growing, privately owned home building companies in the country. Due to our rapid growth, we are looking for experienced Construction Managers to join our Team in the Raleigh, North Carolina area. General areas of need include Wake County, Johnston County, Fuquay Varina and Goldsboro.Smith Douglas Homes is proud to offer a competitive benefits package to our employees as well as a family type work environment.
Essential Functions:
1. Use SMART (software package) to retrieve reports required for job.
2. Manage the construction of homes by using SMART generated schedule.
3. Maintain a high level of customer satisfaction.
4. Check/count material to verify quantities against a PO.
5. Complete municipality and internal inspections (foundation, framing and QC).
6. Complete site inspection form.
7. Ensure that Trade Partners' work is up to spec (scope of work) and complete as per schedule.
8. Identify Trade Partners with delinquencies and negotiate completion as per schedule.
9. Hold trades accountable for inadequate performance.
10. Work with trades to find a win-win scenario when an issue occurs.
11. Identify need for new Trade Partner when necessary.
12. Ensure homes meet quality and construction standards and printed specifications.
13. Manage cost to meet budgets.
14. Determine net cost of VPO and negotiate re-work when necessary.
15. Achieve acceptance of home through quality assurance process.
16. Perform homeowner orientations and acceptance walks with customers.
17. Work with Sales Agents to resolve customer concerns, attend weekly community meeting.
18. Obtain Building C.O.
19. Ensure community cleanliness.
20. Convert model home as required for sale.
21. Review and enforce work place safety requirements. (Logging infractions and incidents)
Minimum Job Requirements:
Education: High School. Bachelor's degree in Construction Management or related field is helpful.
Experience: Approximately 3 – 5 years previous construction experience. Working knowledge of residential construction or similar industry. Experience in supervising, coaching and developing staff.
Certifications:
10-HR OSHA Hazard Recognition Training for the Construction industry
Computer Skills: Microsoft Office, Internet
A clean driving record and drug screen is essential. We will only consider candidates with the following character traits:
• Humility
• Team Player
• Strong Work Ethic
• Long Term Outlook
This job description is a summary of the duties associated with the named position. While every effort has been made to make this description as complete as possible, this description is not intended to be a complete and inclusive list of all duties and responsibilities related to any one position. Smith Douglas Homes reserves the right to modify what duties are required for this position and what is summarized in this job description as business necessity and efficiency deem appropriate. Smith Douglas is an "at-will" employer, meaning that an employee's employment has no specified term and that the employment relationship may be terminated any time at the will of either party on notice to the other. Smith Douglas is an equal employment opportunity employer and a certified Drug Free Workplace.
We are an equal employment opportunity employer and a certified Drug Free Workplace.
About this company
New home builder Smith Douglas Homes has over 40 years of experience in the business and is widely recognized for constructing quality homes at affordable prices in the places you want to live. At Smith Douglas, you can be assured that your new home is crafted with quality, built with integrity and will retain value for life. Through our proven, disciplined operations, we reduce costs and deliver quality craftsmanship, which translates into a well-constructed home at a price you can afford. We believe that the Smith Douglas Culture will allow everyone involved in the home buying process to have a positive experience. From our home office in Woodstock, GA to our construction managers and trade partners, our team works like a family, which allows us to deliver excellent service to our customers, because at the end of the day, our customers are part of the Smith Douglas Family too.