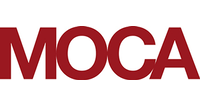 Construction Project Engineer at MOCA Systems
Arlington, VA
MOCA Systems is seeking a Construction Project Engineer for our proven project management team based in Arlington, VA to support our Federal agency clients. Candidates must have a thorough understanding of project management and practical knowledge of construction means and methods and demonstrate excellent written and oral communications skills.
MOCA Systems, Inc. provides innovative program and construction management services to clients around the world. Established in 1999, MOCA is a leading owner's representative firm providing program and project management services nationally. We embrace a vision to help our clients transform the way their complex projects are planned, designed, built, and managed.
Required:
U.S. Citizen.
4-year B.S. degree in construction management, engineering, or architecture.
3+ years of experience in the general construction industry.
Project scheduling experience and experience with Primavera P6 and/or MS Project.
Demonstrated proficiency with MS Excel, MS Word, and MS PowerPoint.
Ability to obtain DOD Security Clearance.
Candidate must be able to perform the typical duties and responsibilities this job which requires:
Ensure all deliverables are completed on time and within budget.
Solid organization, planning, collaboration, and leadership skills.
Communicate clearly, both verbally and in writing, with a wide variety of technical professionals.
Effectively coordinate and work independently with the client and stakeholders to accurately identify and capture project requirements.
Medical, Dental and Vision
Flexible Schedules
Long Term Disability
Retirement / Pension Plans
Paid Holidays
Life Insurance
Vacation/paid time off