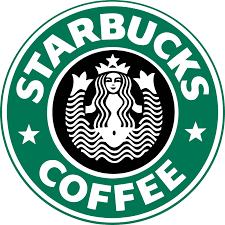 construction project manager - Store Development, LACC Costa Mesa, CA at Starbucks
Costa Mesa, CA
Job Description
construction project manager - Store Development, LACC Costa Mesa, CA190006290Starbucks
Now Brewing – construction project manager! #tobeapartner
From the beginning, Starbucks set out to be a different kind of company. One that not only
celebrated coffee and the rich tradition, but that also brought a feeling of connection. We are known for developing extraordinary leaders who share this passion and are guided by their service to others.
This job contributes to Starbucks success by providing planning, project management and financial oversight in new store or renovation construction projects while maintaining the highest standards of excellence in delivering the Starbucks experience in our stores. Manages the construction process so that projects are completed on time and under budget. Models and acts in accordance with Starbucks guiding principles.
As a construction project manager, you will…
Develop and manage budgets consistent with timeline requirements for medium to large-scale new store development or renovation projects

Manages and monitors project schedules within budget guidelines, progress and costs to ensure projects are completed on time and effectively

Monitors general contractor and vendor performance during construction build-out phase

Manages the permitting and approval phase of the development process

Oversees and maintains relationships with external professionals and consultantsWorks with other departments to improve processes and tools in support of capital renovations, capital initiative execution, and maintenance of existing stores
We'd love to hear from people with:
6+ years of construction management

6+ years of progressive experience managing a construction team in a multi-unit retail or restaurant environment

5+ years of bidding and negotiations

5+ years of project management with experience managing multiple projects

4+ years of budgeting and planning

1+ year(s) of financial analysis
Join us and be part of something bigger. Apply today!


Starbucks and its brands are an equal opportunity employer of all qualified individuals.

We are committed to creating a diverse and welcoming workplace that includes partners with diverse backgrounds and experiences. We believe that enables us to better meet our mission and values while serving customers throughout our global communities. People of color, women, LGBTQIA+, veterans and persons with disabilities are encouraged to apply.

Qualified applicants with criminal histories will be considered for employment in a manner consistent with all federal state and local ordinances. Starbucks Corporation is committed to offering reasonable accommodations to job applicants with disabilities. If you need assistance or an accommodation due to a disability, please contact us at 206-318-0660 or via email at applicantaccommodation@starbucks.com
false