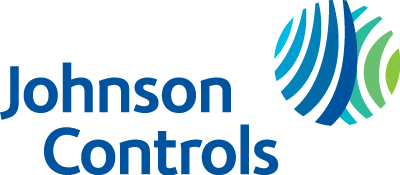 Sales Manager - Construction at Johnson Controls
Cypress, CA
Sales Manager - Construction - WD30092729050
What you will do
The Sales Manager, Construction is part of our Building Technologies & Solutions business at Johnson Controls. We are searching for a seasoned Sales Manager who has expertise in the construction industry. A high end player coach to lead a team of seasoned sales professionals selling low voltage technology integration processes and programs. Will drive a complex sales process, grow market share, looking for a strategic partner and think outside the box. has to live within the territory of CA, NV, AZ, NM, CO, TX. Come join our growing business.
Under general direction and a member of the Regional Management Team, develops and directs the Connected Technologies sales force to deliver the business plan for large volume, complex, integrated building systems and low voltage technology solutions to contractors, consultants and owners responsible for new construction and major renovation building projects. Develops and maintains relationships with contractors, consultants, customers and partners and interacts with them frequently. Responsible for sales planning and sales activity consistent with Sales Disciplines. Analyzes market opportunities to develop and implement strategies to maximize margins and increased market penetration. Builds strategic business relationships with local business leaders within the Connected Technologies market.

How you will do it
• Analyzes the Connected Technologies market and current business performance. Develops and implements the Connected Technologies strategic sales business plan consistent with the mission and objectives of the Region. Understands the local business environment of targeted markets concerning growth trends, local legislation, and competitors.
• Develops and coaches the account teams and sales support to deliver the business plan through established business processes, tools, and standards. Hires, retains, performance manages, and plans for career development of Connected Technologies Sales organization. Provides consistent level of sales coaching, includes: monthly 'one-on-one(s), customer sales calls, and critical opportunity reviews.
• Establishes Regional Connected Technologies account development goals consistent with the Regional strategic direction. Drives account management leadership for the Regional Connected Technologies sales organization. Ensures focus on developing new business with contractors. Consistently seeks to expand the scope of business with target accounts.
• Establishes and maintains long term relationships with strategically important contractors, consultants, and customers to influence opportunities. Participates as management team representative on selected accounts. Qualifies, assesses and reviews Target Accounts.
• Facilitates the selection of large Targeted job(s) teams including sales and systems operations personnel.
• Regional focal point for integrating initiatives into the Regional Connected Technologies sales organization. Directly responsible for the sales resources to support these initiatives.
• Establishes the Region's plan for sales and sales support staffing levels and takes action to achieve that plan. Ensures adherence to Company policies, procedures, and strategic initiatives regarding human resource management.
• Develops and manages strategically important third party relationships that further business development activity. Build alliances that support our business proposition and customer business success. Work closely with systems operations and marketing teams to monitor and analyze market trends and competitive issues within the mechanical and systems businesses.
• Participates as appropriate in local industry and community activities.
Qualifications
What we look for
Bachelor's degree in Engineering, Business or Marketing. Master's degree preferred.
Eight to ten years of progressive experience and proven sales ability in the sale of technical systems, services and or products. Knowledge of the construction process.
Five years of experience in a management role with responsibility for the productivity or development of others. 
What else you'll get
Supportive team environment and add to that a competitive salary, best in class benefits package starting on day 1, which includes medical, dental& vision, 401(k), tuition reimbursement, paid time off and career growth opportunities.
Johnson Controls International plc. is an equal employment opportunity and affirmative action employer and all qualified applicants will receive consideration for employment without regard to race, color, religion, sex, national origin, age, protected veteran status, genetic information, status as a qualified individual with a disability, or any other characteristic protected by law. For more information, please viewEEO is the Law.If you are an individual with a disability and you require an accommodation during the application process, please visitwww.johnsoncontrols.com/careers.
Job
 Sales & Marketing
Primary Location
US-CA-Cypress
Other Locations
US-NM-Albuquerque, US-CO-Denver, US-AZ-Phoenix, US-NV-Las Vegas, US-Texas
Organization
 Bldg Technologies & Solutions
Overtime Status
-Exempt