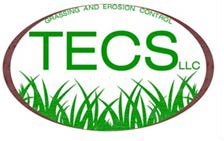 Construction Worker at TECS LLC
TROY, AL 36079
We are an erosion control company looking to hire 2 to 3 crew members. We do erosion control work primarily for Prime Contractors on State of Alabama Highway Projects. Our scope of work consists of installing silt fence and wattles, seeding and mulching, laying sod and mowing and string trimming along right of ways. This crew is based out of Troy, AL but does work across the State. Therefore, there would be some overnight travel required. Usually no more than 1 to 2 nights per week. (Hotel expense and Per Diem paid by company). Opportunity for advancement to crew leader.

Hourly Pay Rate of $13 to $15 per hour based on experience. Health Insurance Benefits provided.

We are an Equal Employment Opportunity Provider.
13 - 15 /hour
Some Overtime