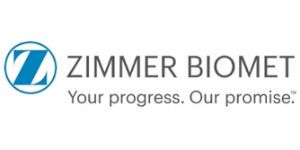 Consumer Marketing Associate Manager (633808) from Zimmer Biomet
Warsaw, IN
Job Summary
Lead the implementation of integrated marketing campaigns for a variety of consumer audiences including potential patients, current patients, caregivers and the general public. Amplify Zimmer Biomet's (ZB) consumer marketing presence by creating, coordinating and delivering a wide range of consumer engagement activities including: local, regional and national marketing campaigns, corporate sponsorships, patient-focused seminars, and community events. Optimize ZB's social media presence by leveraging best practices to drive consumer engagement, including creating, managing and executing consumer-focused social media campaigns and overseeing the associated social media content calendar. Consumer initiatives will be tracked and measured for success. Required to work closely with various team members to analyze KPIs and present insights gained to various levels of the organization throughout each initiative.
Principal Duties and Responsibilities
• Conceptualize core strategies for consumer marketing and validate programs through primary and secondary market research
• Provide strategic leadership and project management for consumer marketing and engagement activities, including marketing services offerings to hospitals/customers
• Plan and measure key performance indicators for consumer marketing initiatives and report out to multiple levels throughout the organization
• Identify forward-looking opportunities to keep our consumer presence relevant and up-to-date with the latest technologies/platforms
• Drive the strategy, execution and analysis of Zimmer Biomet's consumer-focused social media efforts with the goal of expanding brand awareness and increasing consumer engagement
• Manage strategic partnerships with third-party organizations
• Develop consumer marketing content and collateral in both traditional and digital forms
• Work with Corporate and Sales leadership to align execution of consumer engagement programs both regionally and nationally
• Collaborate with internal and external stakeholders to ensure campaign designs speak appropriately to the consumer audience while delivering upon key business objectives
• Manage digital community development, including monitoring consumer-focused social media networks
This is not an exhaustive list of duties or functions and might not necessarily comprise all of the essential functions for purposes of the Americans with Disabilities Act.
Expected Areas of Competence
• Comfortable with cross-functional communication throughout multiple levels within the organization
• Proven work experience with traditional, digital, and non-traditional forms of consumer marketing, including social media
• Demonstrates strong written and oral communication skills with the ability to persuade, influence and clearly convey key messages
• Strategic thinker with the ability to work both collaboratively and independently, as necessary, to bring concepts to reality
• Strong project management skills with demonstrated experience successfully managing projects through various obstacles while remaining on time and within budget
• Forward-thinker capable of looking beyond what's been done before to identify new opportunities for furthering our brand presence
Education/Experience Requirements
• Bachelor\'s Degree in Marketing, Journalism, Communications or other related field
• 5-7 years of directly related experience
• Significant demonstrated experience in successfully developing and implementing sophisticated consumer marketing programs
• Demonstrated record of success producing, publishing and creating content for the consumer audience
• Demonstrated record of success managing internal and external resources through the campaign development and execution process
Travel Requirements
Up to 30%
Additional Information
EOE/M/F/Vet/Disability