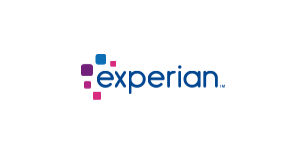 Contact Center Project Manager at Experian
Allen, TX 75002
Experian unlocks the power of data to create opportunities for consumers, businesses, and society. At life's big moments - from buying a home or car to sending a child to college to growing a business exponentially by connecting it with new customers - we empower consumers and our clients to manage their data with confidence so they can maximize every opportunity.
We gather, analyze, and process data in ways others can't. We help individuals take financial control and access financial services, businesses make smarter decisions and thrive, lenders lend more responsibly, and organizations prevent identity fraud and crime.
We're investing in new technologies, talented people, and innovation so we can help create a better tomorrow.
Our Contact Center is growing and dynamic and we're looking for a strong Project Manager. Are you a Project Manager who thrives on working in a fast-moving environment? One who has a proven track record of working on multiple priorities and projects simultaneously in a complex environment? Are you great at knocking down roadblocks? Are you a self-starter, self-motivated, self-directed and self-sufficient, but at the same time team oriented? If you answered "Yes" to all of the above, we have a great opportunity for you.
The Operations Project Manager is r esponsible for the overall direction, coordination, implementation, execution, control, and completion of specific projects ensuring consistency with company strategy, commitments, and goals.
Role Purpose: Develops project governance, monitors, updates, communicates, and implements plans for business unit projects within the Contact Center space. Executes project management process including scope definition, scheduling, human resource, and material planning and allocation, risk management planning, cost and budget management, and quality assurance. Serves as liaison among clients, technical and internal departments to expedite project processes.
This individual will be responsible for the execution of specific contact center projects, process improvement strategies, and new omni channel services to improve workflows.
Major Job Functions

Clearly defines and documents project governance and project scope.
Interviews with internal and external clients determine project requirements and priorities.
Identifies projects must-haves, should-haves, and nice-to-have features/functions
Develops lists of tasks, defines their interdependencies, assigns resources, and tracks task progress to completion
Determines specific project deliverables defines the process for the review and approval of deliverables and specifies quality criteria for deliverables assessment
Defines project scope subject to leadership approval establishes the process for altering the scope and responds to requests for changes to the scope
Builds ROIs, time estimates develop a project schedule, and addresses scheduling problems as they arise
Estimates project costs, prepares budget recommendations, and monitors and reports project performance to budget constraints
Develops, maintains, publishes, and distributes comprehensive project plans
Ensures the contact center operations leadership team is prepared and assigns Subject Matter Experts for the development to execution
Identifies, mitigates, and recommends alternatives to handling risks and issues that threaten the successful completion of the project within the deadline
Monitors and reports project progress to objectives in timeframes, scope, quality, costs, and risks.
Receives information on project status, changes, and issues
Identifies potential sources for solutions, and contacts appropriate parties to initiate action
Identifies areas within the business unit where process improvements may benefit project performance.
Takes ownership for the successful execution of project while adhering to basic Change Management philosophies within the Contact Center organization




General Qualifications


Bachelor's degree
4 - 7 years of related experience preferred
Previous Contact Center experience preferred
Previous Salesforce and Cisco Communications experience preferred

Knowledge / Skills / Abilities

Demonstrated experience leading complex projects.
Strong project management and organizational skills
Strong execution and implementation skills
Strong knowledge of project management methodology
Demonstrated strength in problem definition and resolution.
Effective knowledge of Salesforce
Effective knowledge of computer systems and processes and PC desktop applications
Proven ability to work effectively with colleagues at all levels, including senior and executive management.
Articulate, clear and confident communication and presentation skills.
Excellent project management and organizational skills
Strong problem solving and analytical skills
Strong leadership skills and ability to influence
Attitude of transparency
Ability to travel domestic and international


Experian EOE including Disability/Veterans