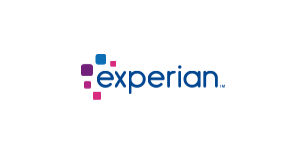 Content Marketing Manager (location flexible) at Experian
Schaumburg, IL 60159
Content Marketing Manager (strong copywriting and storytelling experience)
About the role:
• This role owns Experian Marketing Services (EMS) B2B thought leadership storytelling -- from program strategy to telling compelling thought leadership stories, then launching those stories across relevant channels.
• You'll tell stories that showcase industry best practice, leverage our leaders to drive our thought leadership expertise, connect customers with our brand, and drive familiarity and affinity for our Targeting solutions with stakeholders and customers.
• Given the small nature of our team, you'll also have the opportunity to dive in and own other content marketing initiatives (e.g., case study content, middle-of-funnel pieces, thought leadership for events, etc.)
Responsibilities:
Own the thought leadership program, end to end. Find these stories and tell them by:
• Building relationships
• Bringing critical, compelling thought leadership and customer stories to life
• Running the program day-to-day
Be a core member of our Targeting Product Marketing & MarCom team: We have a small, collaborative team, and expect everyone to:
• Understand the hearts and minds of our audience, listening and continuously learning from them in order to engage them in the most relevant ways.
• Conceptualize new content campaigns that will move the needle on business objectives -- from thought leadership and brand-building campaigns to content pieces that will help buyers move throughout the sales funnel -- based on an understanding of past performance and the audience.
• Tell amazing stories (and champion our brand) through content. Find and tell great stories that appeal to our audience. Push creative boundaries.
• Lead cross-functionally to drive impact. Build and manage relationships with internal and external partners, including researchers, writers and creative agencies, in order to bring innovative content marketing programs to life.
• Manage and execute the communications strategy for EMS, including spearheading efforts across public relations, employee communications, social media, analyst relations, and client communications.
Accountable for all content marketing initiatives to drive traffic, engagement, leads, that deliver sales and customer retention.
Collaborates across functions and silos to deliver an effective content marketing strategy and editorial plan to meet the business objectives
This role requires a PR/brand publisher mindset: create the content our audience is looking for and then to optimize the path to conversion
Editorial requirements include basic SEO understanding, content categorization and structure, content development, distribution and measurement. Development of editorial governance so content is consistent with our brand voice, style and tone.
Editorial calendar and organization workflows must be developed and managed.
Channel management of digital content hubs and all supporting social channels including email / newsletter distribution. This person must understand the basic best practices of the main social media channels, which content and approaches work on each and why
Measurement and optimization of the program will be required on a regular and ongoing basis
Management and/or collaboration of/with all creative resources including designers, writers, and other agency personnel
Integration of content programs with brand campaigns to drive brand to demand.
Executive presentations on the program approaches and results will be required.
About you:
We're looking for a passionate, collaborative content marketer with exceptional writing, editing, creative and communications skills
• 7+ years in PR, Marketing Communications and content creation.
• Experience in writing and publishing impactful content (emails, social posts, blogs, articles, internal/external presentations, speech writing), taking complex information and translating it into compelling stories for B2B audience.
• Experience in developing and executing holistic content campaigns to build awareness and deliver qualified leads
• Artful with words and passionate about creating compelling stories
• Analytical & creative when it comes to turning data-driven insights into powerful storytelling
• Acts like an owner; has a general "get stuff done" mentality
• Comfortable pushing creative boundaries
• Ability to influence executive partners in a fast-moving yet matrixed / cross-functional organization
• Experience with various content distribution channels and content management platforms.
• Exceptional organizational and project management skills with ability to work under tight deadline pressures.
• Basic design skills and Photoshop skills a bonus with experience creating charts, graphs and presentations.
• Proven track record of success using email marketing, lead nurturing, marketing automation, and web development/analytics.
• Undergraduate degree is required, preferably in marketing, communications, journalism or public relations.
Experian is the leading global information services company, providing data & analytical tools around the world. Operating at the center of Big Data since before the phrase was coined, few companies can offer information services on the same scale. We've been named one of the "World's Most Innovative Companies" by Forbes for 4 years in a row. We support clients in over 80 countries and employ 16,000 people in 37 countries.