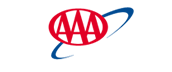 Content Producer at AAA OHIO AUTO CLUB
Providence, RI
Requisition Number
19-0418
Title
Content Producer
City
Providence
State
RI
Status
Full-Time
Type of Position
Temporary
Schedule
M-F 8:30 AM to 5 PM
Description
SUMMARY
The Content Producer serves as a creator of both written and visual content for internal and member-facing print and online publications. The ideal deputy content producer has strong digital skills including producing and editing digital/visual assets (such as videos and slideshows), and will generate new content ideas while handling writing assignments on demand.

In this role, you'll serve as a staff writer for the Club's monthly member publication, "Your AAA" and the monthly employee newsletter, "The Northeast Connection."

The role presents an exciting opportunity for writers, editors and creators looking to gain experience. We are looking for creators who are just as comfortable working with words – developing, writing and editing articles – as they are with producing dynamic digital content for our site.


JOB RESPONSIBILITIES

• Works with publications staff to help plan editorial content and solicit content from outside sources.
• Works with freelancers to edit and create content when necessary.
• Performs background research and conducts interviews for both "Your AAA" and "The Northeast Connection"
• Manages our monthly digital and print calendar of events.
• Covers regular beats including Travel, Member Savings, Insurance, Financial Services, Automotive Services, Traffic Safety and Public Affairs.
• Carries out publication's mission of providing interesting, informative and entertaining content, while incorporating member voices in as many stories as possible.
• Takes photos as needed. Gathers or assigns photos to accompany all articles.
• Proofreads and edits content for Club publications. Works with Publications Management to resolve discrepancies, verify information and to meet deadlines.
• Builds professional relationships with co-workers, business line representatives, industry contacts, and when appropriate, vendors.
• Performs other job-related duties as required.

QUALIFICATIONS:
• Prior experience working with a Content Management System such as WordPress
• Advanced digital, verbal and written communication skills.
• Background in photography or videography is preferred but not required.
• Works effectively under the demand of heavy time constraints
• Background in Journalism, Communications, Marketing or related field preferred.
• Must function as a team player with the ability to effectively build professional relationships with members and Club employees in all levels of organization authority.

AAA Northeast is one of the largest and most innovative membership organizations in North America. It is a multi-business organization comprising more than 60 locations in a six-state area. We provide valuable roadside service to our 5.1 million members, as well as many specialized services such as Financial Services & Loans, Insurance, Travel, Discounts, Auto Glass, and Driver Training. AAA is a key advocate for issues impacting the traveling public, such as highway safety, road maintenance and related legislation. We have a unique organizational model and many of our businesses are the largest and most sought after in their industries. AAA Northeast employees help and serve as a way of life. Through a 100-year legacy of service stewardship, our employees make valuable contributions to our workplace and the community that surrounds us. In order to continue our mission, our organization is expanding and we need talented people to work alongside us in creating our next 100 years.