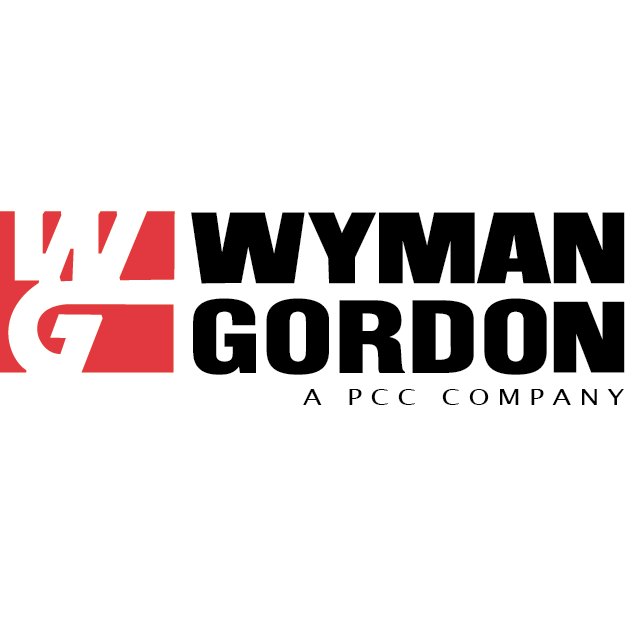 Continuous Improvement Engineer Co-Op at PCC Wyman Gordon
Valencia, CA 91355
Company Profile:
Precision Castparts Corp. (PCC) is a leading worldwide, diversified manufacturer of complex metal components and products. It serves the aerospace, power, and general industrial markets. PCC is the market leader in manufacturing large, complex structural investment castings, airfoil castings, and forged components used in jet aircraft engines and industrial gas turbines. The Company is also a leading producer of highly engineered, critical fasteners for aerospace and other general industrial markets, manufactures extruded seamless pipe, fittings, forgings, and clad products for power generation and oil & gas applications, and supplies metal alloys and other materials to the casting and forging industries.  PCC is a high quality business with dominant positions in most segments of the markets in which it serves. The company has a history of superior earnings growth and was the fourth best performing stock in the S&P 500 during the last decade, up 1580%.
Headquartered in Portland, Oregon, this over 10 billion dollar company employs more than 29,500 people worldwide.  PCC has over 160 plants and has a presence in twenty-six states in the US and in over a dozen countries.  PCC is relentless in its dedication to being a high-quality, low-cost and on-time producer; delivering the highest value to its customers and shareholders while continually pursuing strategic, profitable growth.
Business Profile: 
PCC Aerostructures is a leading supplier of complex components and assemblies to the global aerospace industry.
PCC Aerostructures now includes more than 35 plants in the U.S, Europe and Asia with over 5500 employees and has ambitious growth plans. Businesses within PCC Aerostructures include Primus International, SPS Aerostructures, Centra, Avibank and AVK, Klune, ProCoat, Southwest United Industries, Progressive Incorporated, Synchronous, and Kalistrut.  Plants locations include Washington, Utah, California, Oklahoma, Kansas, Texas, Ohio, Canada, Mexico, the UK and China. 
Location Profile:
Aerospace Dynamics International, Inc. (ADI) manufactures machined parts and assemblies for the commercial and military aerospace industries. It offers structural components, caps, panels, bulkheads, fittings, longerons, spars, chords, wing ribs, thrust reversers, structural machine parts, manufacturing tooling and stretch form blocks.
ADI was acquired by PCC in April 2014. The company has received significant capital investments since the acquisition and has a highly positive growth trajectory ahead. Comprising seven facilities on its campus in Valencia, CA, ADI has over 400 full-time employees on staff.
Position Summary
This co-op is for an engineering student to gain valuable experience in an aerospace manufacturing environment.  The student will work with a team of Continuous Improvement professionals, be assigned projects, and receive mentorship from engineers, management, and peers. 
Primary Duties & Responsibilities:
Work with the CI team to derive Lean improvements in manufacturing and transactional processes/technologies to reduce waste, variation and cost.

Analyze root cause and implement appropriate corrective action to solve quality and throughput related problems.

Applications of Lean principles such as Value Stream Mapping, Single Piece Flow, 5S Visual Factory Management, Total Productive Maintenance, Continuous Improvement Process, Kaizen, Six Sigma, Communication Tools, Statistical Problem Solving.

Ensure compliance with contractual, operational and regulatory requirements.

Addressing of production and post-production issues.
Required Skills:
Highly developed and technical knowledge of manufacturing practices and procedures

General understanding of machine programming

Excellent analytical and problem solving skills

Ability to analyze complex situations involving diverse data and information, strong communication/interpersonal skills with an outstanding ability to influence others

Advanced computer skills are required (i.e. MS Office, Autocad, Visio etc.)
Required Experience:
Enrollment in a 4-year university, working towards a B.S. in Mechanical or Industrial Engineering

Previous work experience or internships is a plus
Precision Castparts Corp. is an equal opportunity employer committed to recruit, hire, train, and promote in all job categories without regard to race, color, religion, sex, sexual orientation, gender identity, national origin, age, disability, veteran status or other status protected by applicable law.