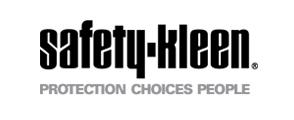 Contract Blending & Packaging Sales Executive at Clean Harbors/Safety-Kleen
Houston, TX 77042
The Opportunity
Safety-Kleen is seeking a Contract Blending & Packaging Sales Executive for its US Lubricant Blending and Packaging sales geography. This position will be responsible for growing Contract Blending and Packaging revenues and margins at specific plants within the US. The person will leverage an effective sales process and customer relationship skills, collaborating with Operations & Supply Chain, Pricing and other key departments to grow the business via new and existing customers.
**Position can be located anywhere in the continental US.
Why work for Safety-Kleen?
Health and Safety is our #1 priority and we live it 3-6-5!
Competitive wages
Comprehensive health benefits coverage after 30 days of full-time employment
Group 401K with company matching component
Generous paid time off, company paid training and tuition reimbursement
Positive and safe work environments
Opportunities for growth and development for all the stages of your career
Key Responsibilities:
Ensures Health and Safety is the number one priority by complying with all safe work practices, policies, and processes and acting in a safe manner at all times;
Accountable for US contact blending and packaging sales performance.
Drive continuous sales performance and discipline for accurate, timely and credible sales forecasts.
Develop and execute sales strategy; targeted customer selection, and sales processes, including disciplined use of CRM tool, frequent customer business reviews, and maintenance of a strong pipeline for growth.
Manage quota setting process to ensure quotas are achievable and accurate based on market trends and historical performance.
Effectively implement sales initiatives with ability to leverage internal synergies, best practices and ensure alignment with overall strategy.
Execute metrics-driven approach to evaluate sales & service performance through modeling, reporting and analytics as needed.
Work closely with peers, Plant General Managers and Operations Teams to drive overall facility profitability in the short and long term.
What does it take to work for Safety-Kleen?
Bachelor's degree in Business, Marketing or related field, or equivalent combination of education and experience. Master's degree in Business Administration is a plus.
At least 7 years of experience in sales and sales management for a large distributed, service focused sales organization
Strong executive presence, communication and stakeholder management skills.
Build and maintain trusted relationships with organizational resources and customers.
Superior verbal and written communication skills
Requires travel up to 50%
Join our team today! To learn more about our company and to apply online for this exciting opportunity, visit us at www.safety-kleen.com/careers
Safety-Kleen Systems, a Clean Harbors company, has a commitment to excellence deeply rooted in a strong sense of tradition. Our entire business model revolves around keeping North American businesses green. We generate more than $1.2 billion in annual revenue as a world-class environmental service organization and market leader in industrial hazardous waste management, parts-cleaning technology, and oil re-refining. We collect over 200 million gallons of used motor oil each year and we have the largest re-refinery capacity in North America allowing us to re-refine more than 150 million gallons each year.

Every day, we help our customers resolve their waste management needs and reduce their carbon footprint. PROTECTION. CHOICES. PEOPLE. MAKE GREEN WORK
We thank all those interested in joining the Safety-Kleen team; however only those that complete the online application and meet the minimum job qualifications will be considered for this role.

Safety-Kleen Systems, a Clean Harbors company is a Military & Veteran friendly company.
*SK
#LI-JS1