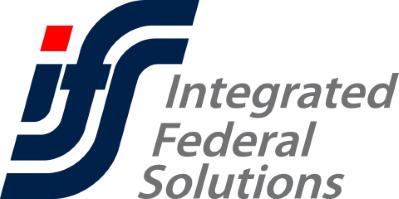 Contract Specialist - DoD at Integrated Federal Solutions
Washington, DC
We have multiple immediate available openings for Contract Specialists supporting a DoD component. Please carefully read the Job Requirements section below.
We are still actively recruiting and hiring during the COVID-19 crisis. We have put special policies in place for the hiring process.
We offer competitive compensation and benefits. Exact salary is dependent upon experience.
Duties Include:
Conduct full life-cycle contract management ("cradle to grave"):

Pre-award functions include conducting market research, coordinating with stakeholders (e.g. Small Business Government Representative), publicizing contract actions, soliciting requirements, and drafting evaluation of offeror's proposal(s), and drafting awards.
Post-award functions include contract administration, contract actions (e.g. modification) and contract closeout.

Utilize the The Federal Acquisition Regulation (FAR) and the Defense FAR Supplement (DFARS) to assist federal agency in procuring supplies and services.
Procure services with goals to improve procurement and contract acquisition lead times, on-time award rates, achieve quality requirements documentation, improve performance and drive efficiencies for acquisitions.
Purchase commercial services utilizing Firm Fixed Price (FFP) Task Orders (TOs) competed on GSA OASIS or other pre-existing contract vehicles (e.g. GSA Professional Services Schedule (PSS), GSA Alliant, DoD ESI, AF NETCENTS-2 (or its follow-on)).
Purchase services utilizing Cost Plus, Time & Material (T&M), Labor Hour (LH) contracts.
Collect, draft, review, maintain, and retain contract file documentation.
Draft requirements package documentation including draft PWS, draft QASP, draft IGCE, IGF, Market Research Report, draft DD Form 254, and funding document.
Draft acquisition/contract documentation for supported official(s) including requirements package documentation, Acquisition Strategy Panel (ASP) briefing slides, Acquisition Plan (AP), Business/Contract Clearance form(s), Request for Proposal (RFP), and contract award document.
Assist program office with drafting of requirements documentation.
Develop purchase request package documentation.
Utilize acquisition knowledge and experience to liaise between the organization and Mission Partner to provide assistance, guidance.
Act as a business adviser and/or representative providing business advice to the program offices.
Job Requirements:
B.S. / B.A. Degree is required.
At least five (5) years of DoD acquisition experience is required.
At least a DAWIA Level II or FAC-C Level II Certification (or equivalent) is required.
Working knowledge of the Federal Acquisition Regulation (FAR) and Defense FAR Supplement (DFARS) is required.
Must be able to work a normal 40 hour work week on-site during the core work hours of 9:00AM to 3:00PM. Some flexibility is available on core work hours. Some telework is available.
Strong background in acquiring commercial services for the Federal Government.
Experience as an 1102 in the Federal Government.
Experience with major contract writing systems is highly desirable.
Excellent communication, organization, and interpersonal skills. (Job entails supporting multiple purchasing actions in a fast-paced environment.).
Ability to work with minimal guidance and supervision.
Position will require interaction with procurement office management. Interpersonal skills and the ability to communicate effectively are necessary.
Ability to pass a federal background check for facility access is required.
93,734 - 123,203 /year
Government / Defense Contracts Manager
What is this?