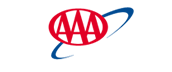 Contract Station Relations Supervisor at AAA OHIO AUTO CLUB
Coppell, TX 75019
AAA is a member service organization affiliated with the national AAA network. With offices across the U.S., we're united by common mission and common values of excellent member service. With more than 15,000 employees, we provide legendary service to over 16 million loyal members in 21 states. With a constantly growing membership, we are always welcoming dedicated professionals looking to challenge themselves and build a career within our dynamic organization
We have an immediate opening for a Contact Station Relations Supervisor. Thisposition oversees roadside assistance provided to members by independent contract stations to assure quality member service and adherence to established Club policies and procedures. Serve as a liaison among the Club, independent contract stations, district offices, and members to enhance service delivery and member satisfaction. Investigate issues to assure a timely and equitable resolution/response to any disputes or problems which may arise.
Potential candidates must have excellent coaching and interpersonal skills, as well as superior communications abilities (both oral and written). Strong customer service orientation essential, customer service experience desired. Emergency roadside experience, including some relevant systems familiarity (CAD, D2000, and SOSS), preferred but not required. PC literacy, including MS Office Suite proficiency, desirable.
Benefits
Health coverage for Medical, Dental and Vision

Paid Time Off (Vacation, Illness, Holiday and Flex Days)

Pension, 401(k) Retirement Savings Plan, wellness incentive program

Life Insurance

Disability Coverage

Robust Employee Reward/Discount Program

Tuition assistance

Paid Volunteer Time
Through Dedicated Employees, We Proudly Deliver Legendary Service and Beneficial Products that Provide Members Peace of Mind and Value.
AAA is an Equal Opportunity Employer
Job: Automotive Services
Organization: CSR - RURAL MARKET NORTH (00314.44.0760)
Title: Contract Station Relations Supervisor
Location: Texas-Coppell (TX)-Coppell (0760)
Requisition ID: 25337