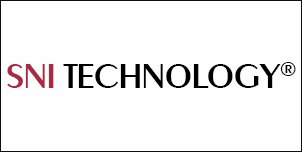 Contracts Administrator at SNI Technology
Hartford, CT
Job Description
Long Term Contract Assignment, starting with 6 months, potential to convert to FTE
No 3rd parties or Sponsorship options available

**Looking for someone that has experience in Manufacturing or Aerospace Industries
Need to be detail oriented

There's a lot on these contracts and you have to know where stuff lines up, how to check it against other spreadsheets, etc.

MS Office Experience
Previous experience as Contracts Admin required


Under the general direction of a Contracts Manager, negotiates and administers a variety of contracts of medium dollar value and technical complexity with various government agencies or other industrial firms.

Submits proposals, negotiates with customers prices, schedules, terms and conditions of all proposals assigned, ensuring that terms are fair and acceptable to management. Coordinates activities of all departments within company concerned with given proposal(s) to arrive at an acceptable contract. In negotiations, must be capable of justifying labor rates, burdens, man-hours and material estimates. Issues Sales Orders upon signing of contract, describing work to be performed, delivery schedules, any unusual terms or conditions of the contract to ensure that all terms and conditions are met; submits and negotiates changes or modifications to contract when requested by the customer or personnel and/or customers to discuss all aspects of proposal or contract, or to solve problems that arise in the performance of the contract. Maintains close liaison with customer throughout life of contract.

Prepares periodic reports showing pending, delinquencies, Sales Forecasts, Sales Orders status, etc., to keep management fully informed of progress.

Maintains knowledge of current and anticipated procurement needs and regulations through contacts in various government agencies, customer contacts and government or trade journals.