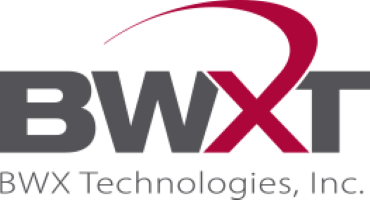 Control Systems Engineer at BWX Technologies
Youngstown, OH 44502
BWX Technologies is looking for a Control Systems Engineer In Lynchburg, VA!

Job Description/Duties:
·        Work cooperatively with established automation engineers or teams to use existing skills to design, build, maintain, and modify data acquisition and process control systems for automated equipment that supports manufacturing, quality control, and other plant operations.
·        Integrate automated PC based and/or PLC based control systems with other third party software and hardware tools, precision sensors and motion control, actuators, interfaces, and manipulators.
·        Must have the technical ability to perform functional and performance analysis of automated systems, along with the creation and maintenance of system and testing documentation.
·        Assist in the modification, repair, support and management of existing complex, automated hardware systems.
·        The candidate for this experienced position must have an effective working knowledge and skill level in using ANSI C and VB.Net programming languages, and will be required to demonstrate programming proficiency and controls programming skills.
·        Any additional knowledge or experience in programming PLC logic, and programming tools from third party suppliers is a plus.
·        The candidate must be willing to train extensively to expand their skill set. 
·        Candidate should be a self-starter, capable of effectively working as part of a team, and occasionally, independently.
Job Qualifications/Requirements:
BS Degree from an ABET Accredited institution in Engineering is required.

 

Electrical Engineering, Computer Engineering, or Computer Science is preferred.

A minimum of seven (7) years of engineering experience since obtaining BS Degree or six (6) years since obtaining MS Degree.

Candidates with direct experience or knowledge in designing, creating, programming, testing and maintaining automated hardware control systems are preferred.

Candidates should also show some expertise or skill in the use of databases, network services, and automated systems controls.

Experience in automated manufacturing is a plus.