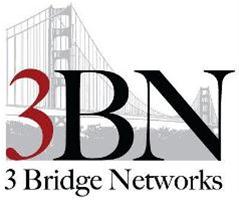 Controller (Series D) at 3 Bridge Networks
San Mateo, CA 94403
Are you an entrepreneurial accounting professional? Do you have a passion for driving strategy and working closely with leadership of a fast-paced, growing company?

As the Controller, you will be a key partner of a high-profile team, working side by side with the CFO. You will provide crucial business intelligence to support strategic decision making and influence decision that have a real impact on P&L. This position plays a critical role in achieving the company's goals, and candidates should be able to work well with a diverse group, have a proven capacity to develop and maintain an accounting group, and show a strong independent streak.
The company is a Series D fintech company looking for a Controller who can build out the appropriate financial controls, process improvements, automation, and operational guidance. This role will lead and expand upon a talented accounting organization and provide strategic financial guidance to the senior leadership team.
Responsibilities:
Continue to build and scale the accounting group.
Develop internal control guidelines, policy, and procedure. Implement proper financial controls.
Oversee global month-end close. Design, implement, and maintain appropriate process & policy to enable accurate, and timely financial reporting. Speed-to-close is a huge focus.
Provide technical accounting leadership and guidance on significant and complex accounting matters, especially those related to revenue recognition in the dynamic and evolving event and ticketing industry
Set the strategic direction for our financial systems team to ensure the proper automation, auditability and controls on our underlying data sets and records
Prepare timely and accurate consolidated financial statements for our investors and Board of Directors
Work closely with FP&A on developing and maintaining the ideal chart of accounts that allows for closing speed and detail for management reporting needs
Liaise between external auditing firm and internal financial operations and control partner
Work with CFO and General Counsel on corporate governance matters
Oversee tax; assist and support outside counsel on all required tax filings.
Ensure compliance with state, federal and foreign regulatory requirements, and professional standards
Requirements:
A minimum of 10 years of relevant experience
CPA is highly preferred strong operational and technical accounting background preferred
Ability to communicate effectively, internally and externally across all levels
Experience with a S-1 registration process and SOX compliance is preferred.
Must have strong knowledge of internal controls, internal & external reporting, and audit processes.
A leader who gets involved in the business and can appropriately set near and long term priorities for the team
Strong attention to detail and ability to meet hard deadlines is a must
123,691.00 - 146,835.00 /year
Controller (General)
What is this?