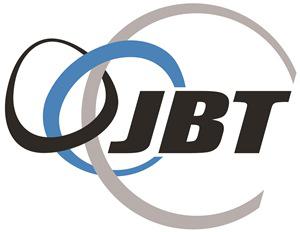 Controls Engineer at JBT Corporation
Lakeland, FL 33801
This position will perform high level technical controls programming, troubleshooting and updates/repairs at designated customer locations as required. Must be willing to provide remote services 24/7/365 as requested, and be willing to travel to customer locations as needed. 
Candidates will work at facility located in Lakeland, FL
Uses Visual Basic & C++ to write application code

Write and/or modify PC or PLC programs to control industrial food processing equipment

Creating functional OIT screens for operator interaction

Traveling to customer sites to perform controls start-ups and/or trouble-shooting of food processing equipment, and/or for self or operator training. Perform controls audits as necessary. Ensures that project costs and schedules are met.

Creates and reviews, designs, drawings, BOMs, specifications, etc. and ensures that projects meet specifications, standards and performance requirements within area of expertise

Uses independent judgment, consistently and clearly demonstrates creativity and innovation in finding solutions. Identifies root cause of problems. Develops alternative solutions and communicates associated benefits and risks.

Meets with potential customers as needed by sales staff to determine needs along with recommending solutions

Writes processes, procedures and policies as required.

Assist with the development of parts and service quotes. Uses advanced product line knowledge to help Application Engineering, Service and Customer Service create complex quotes for machines and parts/services.

Prepare written information, documentation, reports, correspondence, procedures and/or specifications as required. Service call reports will be required for every customer visit.

Contributes to improvements in internal processes, standards and designs to insure efficient development of systems and products to meet our customers and our business expectations.

Focus on improving the customers' experience in doing business with JBT.

Provides advisory services during equipment install, service and repair visits by instructing third parties and performing quality reviews to ensure that quality standards are being met.

Consults with engineering team to resolve unusual problems in system operation and maintenance.

Clearly and professionally interact with customer, regarding status of commissioning, on a daily basis.

Provides technical expertise regarding Aseptic processing pasteurization/sterilization processes.

Optimizes and fine tunes the installation based on customer specific conditions and requirements.

Equipment installation engineering support is provided throught on-site visits and/or other communications as requested

Ensure alignment of customers expectations with jobs final installation
BS in Electrical Engineering or Computer Science required

Open to recent graduates who has working knowlege on configuring industrial machine controls,

including AC/DC drives and servo drives

Must be familiar with structure text programming, use of function blocks and SQL,

Experience with Beckhoff preferred or working  knowledge with similar automation control systems

Ability to use MRP based business system such as Syteline or equivalent.

Ability to understand PC based control systems with Microsoft O/S

Ability to program in Visual Basic and C++ on PLC's and GUI systems

Ability to create and read machine control electrical schematics

Demonstrated ability to independently create functional & cost effective designs/processes that meet complex specification requirements.

Broad understanding of the aseptic processing and packaging industry,

processing applications and machinery.

and knowledge of competing & alternative technologies is a plus.

Can travel internationally. Maintain valid drivers license.

Willing to travel up to 50% primarily within US with minimal international travel.
BENEFITS
JBT Corporation offers the growth potential of a company with a developing technology that is unique in its field, plus frequent company-sponsored events and a competitive benefits package that includes medical, dental and vision coverage and 401(k) plan.
AN EQUAL OPPORTUNITY EMPLOYER
It is the policy of JBT Corporation to provide equal opportunity for qualified persons and not to discriminate against any applicant for employment because of race, color, religion, national origin, sex, sexual orientation, gender identity, age, disability, veteran status, citizenship, or any other characteristic protected by federal, state or local law at the JBT Corporation location to which this application is submitted. In addition, as a Federal Government contractor, JBT Corporation is an affirmative action employer. If you require accommodation during the application process, please contact the local Human Resources department. EOE-Females/Minorities/Protected Veterans/Individuals with Disabilities
If you have a disability or impairment that prevents you from completing the online application, please seek the assistance of your local employment services agency. JBT maintains active relationships with local employment services agencies, and they have pledged their support in assisting any applicant needing help in applying. To find information on agencies throughout the United States, please go to www.careeronestop.org
You may also call Megan Meagrow at 844-286-4524 if your disability or impairment prevents you from applying online. NOTE: Do not use this number unless you need assistance because of a disability or impairment. The personnel attending this phone line will not be able to give you a status update regarding your application and will not be the individuals making a decision regarding your employment.