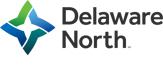 Cook 2 - Experienced - Peaks of Otter Lodge, Bedford, Virginia at Delaware North
Bedford, VA 24523
Our Exciting Work Environment
Peaks of Otter has drawn settlers and travelers to the region for more than 8,000 years. The community whose vestiges remain to be explored today had its beginning in 1766 when Thomas Wood arrived from Pennsylvania. The wife of one of Wood's descendants would open her home as the area's first lodging for travelers in 1834. By the late 1800s, Peaks of Otter would be home to some 20 families, a school, a church and a resort hotel. Thomas Jefferson is just one of many luminaries who have visited Peaks of Otter over the years and felt compelled to record the magnificence of the experience.
The Peaks of Otter are three exceptional mountain peaks situated close together in the Blue Ridge Mountains overlooking the town of Bedford, Virginia. They include Sharp Top, with an altitude of 3,875 feet (1,181 m); Flat Top, with an altitude of 4,004 feet (1,220 m); and Harkening Hill, with an altitude of 3,375 feet (1,029 m). Abbott Lake lies at their feet. The National Park Service preserves the peaks and lake as part of the Blue Ridge Parkway in the Jefferson National Forest.
Several trails offer hikers the opportunity to explore the peaks and surrounding countryside on foot. The least challenging is a one-mile loop around picturesque Abbott Lake. More demanding is the one and one-half mile course to the summit of Sharp Top. Make the climb and be rewarded with a 360°-view of the peak and its surroundings.
In the mid-1900s, the location was selected for special attention as the National Park Service developed recreation and service areas along the Blue Ridge Parkway. Abbott Lake was constructed and Peaks of Otter Lodge opened in 1964. Today, the property includes 63 rooms all with views of scenic Abbott Lake and majestic Sharp Top Mountain. While some things have changed over the years, the appeal of the region's Blue Ridge Mountains is still as timeless and captivating as ever.
Position Details
Offering a $25 gas card per week if the drive from your home address is 20 or more miles from the peaks of otter lodge!
Position Summary
Cook 2 - Experienced
*Seasonal Performance Bonus Available* 
Produce and execute all hot food items on restaurant menu for appropriate shift
Essential Functions:
Complete all prep work as related to their shift for hot line
Prepare all orders exactly as ordered and to chefs specifications
Prepare all food items as ordered with quality control and timeliness
Adhere to ServSafe procedures and label, date, wrap and rotate all product (Ice seafood)
Follow safety, security and kitchen procedures
Clean entire station before leaving, which includes all surfaces – tops, fronts and sides of all equipment (Fryer, Grill, Stoves and Steam table)        
Maintain under counter cooler and shelves on daily basis for cleanliness and organization
Communicate with chef for any special instructions                                                    
Daily Functions: 
Other duties deemed necessary by supervisor or manager.
 Education & Experience:
High school diploma required
 Knowledge, Skills & Abilities:
Ability to pass background, and other pre-employment screening
Ability to work independently and prioritize work to meet deadlines and make decisions
Excellent guest service skills; ability to adhere to Company's GuestPath Universal Service Standards
 Physical Requirements:
Memorize preparation instructions
Ability to read and comprehend recipes
Always follow all standardized recipes
Stand or walk for varying lengths of time
Lift and carry heavy objects up to 35 lbs. 
Handle and operate dangerous kitchen equipment
Understand and comprehend orders from a micros tape, keeping ticket times in mind
Walk and move with urgency                   
Concentration and attention to detail is required
Requires some bending, stooping, squatting, and kneeling
May require pushing or pulling

Hearing ability sufficient to respond to the spoken voice
The Americans with Disabilities Act of 1990 (ADA) prohibits discrimination by employers, in compensation and employment opportunities, against qualified individuals with disabilities who, with or without reasonable accommodation, can perform the "essential functions" of a job. A function may be essential for any of several reasons, including: the job exists to perform that function, the employee holding the job was hired for hi/her expertise in performing the function or only a limited number of employees are available to perform that function.
Who We Are
Take your career beyond the ordinary—to the extraordinary.
At Delaware North, you'll love where you work, who you work with, and how your day unfolds. Whether it's in sporting venues, casinos, airports, national parks, iconic hotels, or premier restaurants, there's no telling where your career can ultimately take you. We empower you to do great work in a company with 100 years of success, stability and growth. If you have drive and enjoy the thrill of making things happen - share our vision, grow with us.
Delaware North is one of the largest privately held hospitality companies in the world. Founded in 1915 and owned by the Jacobs family for more than 100 years, Delaware North has global operations at high-profile places such as sports and entertainment venues, national and state parks, destination resorts and restaurants, airports, and regional casinos. Our 55,000 employee associates are dedicated to creating special experiences one guest at a time in serving more than a half-billion guests annually. Delaware North operates in the sports, travel hospitality, restaurant and catering, parks, resorts, gaming, and specialty retail industries and has annual revenue of about $3 billion. Learn more about Delaware North, a global leader in hospitality, at www.DelawareNorth.com.
All applicants will be subject to a pre-employment background check and may be subject to a pre-employment drug test depending upon the position and/or client requirements.
Delaware North Companies, Incorporated and its subsidiaries consider applicants for all positions without regard to race, color, religion, creed, gender, national origin, age, disability, marital or veteran status, sexual orientation, or any other legally protected status.  Delaware North is an equal opportunity employer.