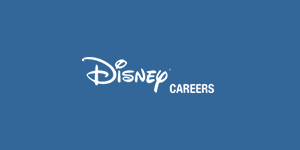 Cook 4 - Full-Time at Walt Disney Company
Kapolei, HI
Job Summary:
Cast Members working in entry level culinary positions are responsible for execution of all menu categories and specific recipes for all restaurant menu items including timing, quality, temperature, portion, and presentation. A Cook 4 will be assisting with all overall culinary production, which includes preparing menu items from recipes, for consumption in hotel restaurants throughout the resort. They will also be responsible for promoting a fun and creative working environment and partner with Front of House to ensure Cast training/knowledge of product ensuring a smooth operation and delivery of exceptional dining experience.

Responsibilities:
Prepares, seasons and cooks to order menu items for all meals throughout the day, including Breakfast, Lunch and Dinner meal periods
Portions and arranges food on serving dishes and is responsible for portion control and plate presentation
May cook, mix, and/or season ingredients to make dressings, sauces, gravies, batters, fillings and spreads
May wash, peel, slice, scoop, dice and julienne vegetables and fruits
Prepares, measures, mixes (following recipes) and/or cooks and garnishes basic appetizers (hot or cold), salads, pastas, sandwich fillings, Waffles and other food items
Some knowledge of cooking equipment such as grill, gas range, electric range, broiler, deep fat fryer, serving table, waffle iron, griddle, skillets and other standard kitchen equipment
Ability to prepare products according to recipe guidelines
Knowledge and understanding of kitchen safety and sanitation including temperature requirements
Has good judgment of food quality and production, understands the impact of spoilage
Ability to assist Chef in preparing items for Guests with special dietary needs
Cleans kitchen equipment and practices HACCP (Hazard Analysis and Critical Control Points) Procedures
Basic Qualifications:
Experience in culinary field/high volume restaurant minimum 3-6 months, or up to 1 year
Ability to multi task and work in a very fast paced team environment
Demonstrates a desire to work in a guest service and team environment
Demonstrates passion and enthusiasm for working in the kitchen
Strong listening skills and ability to follow direction
Must be flexible and able to work a variety of shifts, including days, nights, weekends, holidays and special events

Preferred Qualifications:
Enrolled in a culinary education program or equivalent
Recommendation from school
Food Safety Certification or equivalent
Knowledge of Hawaiian/Japanese language preferred
Additional Information:
SCHEDULE AVAILABILTY
Full-Time requires full availability for any shift at any time - including early mornings, late nights, weekends and holidays.
Our Theme Parks and Resort Hotels operate 24 hours a day, 365 days a year.
Keyword: AULANI CASTING