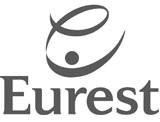 Cook - Barista - Host - Dishwasher - Cashier at Eurest Services
Dallas, TX 75254
Connect with people, inspire through food, create solutions, and live our promise.
Eurest is recognized worldwide for standards of service and excellence within the foodservice industry. Embracing an ownership mindset, Eurest leverages global resources, promotes a local presence and enriches the communities we serve. The Eurest Promise, "connect with people, inspire through food, create solutions, and live our promise," is exemplified throughout our organization. Eurest is proud to serve the world's most respected successful corporations, including many of the Fortune 500.

Eurest is currently scheduling interviews for the following positions for our DALLAS location:
Positions Include:
Cooks
Baristas
Hosts
Dishwashers
Cashiers
Hourly pay varies depending on experience


We will be holding in person interviews on Thursday November 21st and Friday November 22nd between 10am-4pm at:
Canteen Offices
4301 Beltline Parkway North
Dallas, Texas 75244
On Mobile? Text "SELF" to 97211

Required skills include: GREAT attitude, excellent customer service skills, and a desire to grow your career with a top foodservice company.
Full time associates at Eurest are offered many fantastic benefits such as Medical, Dental, Vision, Flexible Spending Accounts (FSAs), Employee Assistance Program, Life Insurance for Associates and Eligible Dependents, Short Term Disability (STD) and Long Term Disability (LTD), paid time off, and other voluntary benefits.

Compass Group is an equal opportunity employer.  At Compass, we are committed to treating all Applicants and Associates fairly based on their abilities, achievements, and experience without regard to race, national origin, sex, age, disability, veteran status, sexual orientation, gender identity, or any other classification protected by law.