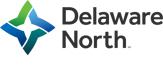 Cook - Globe Life Park in Arlington at Delaware North
Arlington, TX 76011
Our Exciting Work Environment
This position is located at Globe Life Park, home of the Texas Rangers, located in Arlington, Texas.  Delaware North Metroplex Sportservice is the premiere provider of food & beverage and retail merchandise for this MLB 49,166 seating facility. Please visit http://texas.rangers.mlb.com to learn more.
The Opportunity
Under the direction of the Executive Chef or Sous Chef, prepares and serves hot and/or cold food items in accordance with the Company's GuestPath Universal Service Standards and applicable Operational Standards. Part -Time Seasonal Positions available. Applicants must be 16 years or older to apply.
 
Essential Functions:
Prepares food to specifications before and during unit operations.
Properly measures and portions all food items. Complies with all portion sizes, quality standards, department rules, policies and procedures.
Cooks all food to proper specifications in a timely manner.
Utilizes kitchen equipment to prepare food items such as: knives, slicers, whips, pots, pans, warmers, steamers, grills, ovens, etc.
Serves food to guests at buffet line.
Ensures proper food temperatures are maintained and food is stored correctly.
Ensures freshness and quality of all menu items.
Packages all products to proper specifications.
Performs opening, closing and side work duties as instructed and according proper guidelines.
Keeps workstation and equipment clean, organized, sanitized, and sufficiently stocked.
Follows and upholds all health codes and sanitation regulations.
Sets up and operates kitchen equipment.
Uses waste control guidelines and records all waste on spoilage sheet.
Performs other duties assigned.
 
Qualifications
Knowledge, Skills & Abilities:
Ability to read and understand recipes and food abbreviations.
Pleasant and friendly; ability to adhere to GuestPath's Universal Service Standards.
Ability to communicate with others.
Ability to work in a fast-paced environment.
Attentive and detailed oriented.
Capable of following procedures and taking directions.
Basic math skills; ability to understand, calculate and follow recipe measurements and proportions.
 
Physical Requirements
Physical Requirements:
Manual dexterity sufficient to chop, mix, blend, whip etc. a variety of foods and liquids.
Ability to lift and carry large pans from ovens or freezers, weighing up to 50 lbs.
Ability to handle or operate dangerous kitchen equipment
Ability to move rapidly and coordinate multiple orders.
Standing and walking for entire length of shift.
Frequent reaching, twisting at waist, bending and squatting.
Pushing and pulling occasionally, to move equipment, mops and brooms.
 
Environmental Working Conditions:
Kitchen environment – noise levels may be moderate to high.
Works frequently in a hot and damp environment.
In contact with sharp knives, slicers, boiling liquids, hot pans, etc.
Hazards include, but are not limited to, cuts from broken glass, metal cans, scalds and burns, slipping and tripping.
Frequently immerses hands in water.
 
Who We Are
Take your career beyond the ordinary—to the extraordinary.
At Delaware North, you'll love where you work, who you work with, and how your day unfolds. Whether it's in sporting venues, casinos, airports, national parks, iconic hotels, or premier restaurants, there's no telling where your career can ultimately take you. We empower you to do great work in a company with 100 years of success, stability and growth. If you have drive and enjoy the thrill of making things happen - share our vision, grow with us.
Delaware North is one of the largest and most admired, privately-held hospitality companies in the world.  Founded and owned by the Jacobs family for nearly 100 years, it is a global leader in hospitality and food service with operations in the sports, travel hospitality, restaurants and catering, parks, resorts, gaming and specialty retail industries.  Delaware North has annual revenue exceeding $3 billion with 60,000 employee associates. To learn more, visit www.delawarenorth.com.
All applicants may be subject to a pre-employment background and/or drug testing.
Delaware North Companies, Incorporated and its subsidiaries consider applicants for all positions without regard to race, color, religion, creed, gender, national origin, age, disability, marital or veteran status, sexual orientation, or any other legally protected status.  Delaware North is an equal opportunity employer.