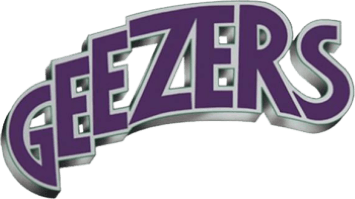 Cooks, Bussers, Dishwashers, Servers, Drivers & Hosts at Geezers
SANTA FE SPRINGS, CA 90670
Geezers Restaurant 
Dining, Full Bar, Banquet and Catering 
Position: Servers, Drivers & Hosts. Line Cooks, Prep and Pizza Cooks. Bussers. Dishwashers.
Apply in person at Geezers 3:00-5:00 (Tuesday-Wednesday) 12120 Telegraph Rd. Santa Fe Springs, CA. 90670. Stop by to fill out a company application and have a short meet and greet. No phone calls please.
We are celebrating 27 Years of success.
Visit our web site and check us out:
If you work or have worked at a Marie Callenders please consider us. We were founded by the late Don Callender.

Available weekends


Servers Skills/Qualifications:
Verbal Communication, Energy Level, Dependability, Productivity, Attendance, Flexibility, Handles Pressure.
Some experience required with track record of employment.
Training to be provided.
Requires having or passing a Food Handers Certificate 

Drivers: Require a clean driving record, and minimum age of 21
Cooks Job Purpose:
Prepares meals by reviewing recipes; assembling, combining, and cooking ingredients; maintaining equipment, and a sanitary kitchen.
Duties: 
* Prepares ingredients by following recipes; slicing, cutting, chopping, and mixing ingredients; adding seasonings; verifying taste.
* Completes meal preparation by grilling, sautéing, frying, and broiling ingredients; verifying doneness and taste; assembling and refrigerating cold ingredients.
* Presents meals by placing and arranging hot and cold elements using plates, dishes, bowls, and baskets.
* Controls costs by adhering to recipes; following preparation standards.
* Maintains a sanitary kitchen by adhering to state and local sanitation, storage, and refrigeration requirements and codes; cleaning equipment.
No prior experience for Hosts, Busser and Dishwashers