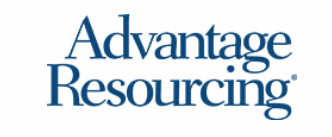 Coordinator at Advantage Resourcing
Dearborn, MI 48124
The Electrified Powertrain Engineering Program Control Analyst will support the EPE organization in HR related areas as well as various other Program Control related functions. 

Responsibilities include: 

Track headcount for organization, including quits, hires and monthly budget vs actual. 
Serve as SPOC for entering requisitions as required into BrassRing. Support B2B orders as necessary. 
Lead Recruiting efforts supported by EPE. Include ordering of materials prior, tracking of contacts post event. 
Serve as coordinator for OEM and Interns, support mentors as needed 
Coordinate Org Charts for organization 
Serve as Meeting Facilitator and support mgmt. review agendas. 
Ewhms administration 
Coordinate Seating with Lead Admin 
Support Org ISO/MCRP requirements for organization 
Support other Program Control responsibilities as required
Skills Required:
Strong teamwork, organizational, oral communication, and written communication skills 
Strong leadership skills, able to effectively interact with multiple internal and external stakeholders 
Positive approach to problem resolution 
Willingness to expand responsibilities as needed 
MS Office required, Excel pivot table and some database functional knowledge

Experience Required:
Professional HR and/or Engineering support

Experience Preferred:

Experience in similar role preferred 
Experience with Brass Ring, OEM systems, WebEx, Ford ISO preferred

Education Required:
Bachelors

Advantage Resourcing is committed to providing equal employment opportunity for all persons regardless of race, color, religion, sex,sexual orientation, gender identity, age, marital status, national origin, citizenship status, disability or veteran status.