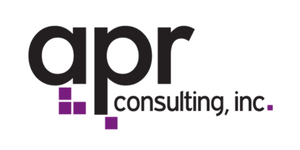 Core Data Engineer at APR Consulting, Inc.
Walnut Creek, CA 94598
Core Data Engineer
24 months or longer
$65/hr on W2 (With Benefits- Medical, Dental, Vision and 401K)
Walnut Creek, CA
JOB DUTIES:
Network Engineering IP Edge Engineering functions

Responsible for Engineering IP Layer 1-3 for Edge Networks

Project oversight and ownership

Overseeing network builds from procurement to In Service

Strong Interaction with design and architecture teams to drive resolution on vRAN projects

Developing network configurations from design models and templates

Work with peer teams to ensure new networks are built and migrated to meet KPIs

Work on engineering and deploying directional networks for Intelligent Edge, including but not limited to: SAP ENSE Fabric and Access ENSE fabric

Building networks for interconnection to VCP platforms for growth, capacity and expansion

Working with underlay and overlay controllers for network creation, network modeling, and network deployments. Leveraging plugins for network deployments across multiple virtualized OS environments.

Engineering network solutions with a strong interaction with PNF and VNF applications teams

Must have a strong ability to understand end to end call flows for deploying network services
MUST HAVE SKILLS:
Bachelors degree or four or more years of work experience.

Hands on experience with network controllers in a cloud environment.

Hands on experience with network automation building virtual and physical network functions.

IP/Ethernet background with LAN/WAN networking.

Ability to flag issues and work with others to resolve.
DESIRED SKILLS:
Experience with spine/leaf fabric technologies.

Hands on experience with virtualization of servers.

Work experience with:

Pronghorn or Itential automation tools.

Cisco Virtual Topology System (VTS)

Nokia Nuage

CCNA or other networking certifications.

Python scripting a plus.
EDUCATION/CERTIFICATIONS:
Bachelors degree or four or more years of work experience.
REQUIRED SHIFT:
Standard 9 -5
COMPENSATION AND BENEFITS:
We pay weekly every Friday, have direct deposit, and offer a competitive benefits package: Medical, Dental Vision, 401k plan, etc. (Eligible on the 30 days period)
Don't miss out on this amazing opportunity! If you feel your experience is the match for this position, please apply today and join our team. We look forward to working with you!
INDENG