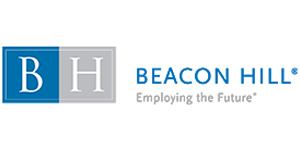 Corporate/Finance/Real Estate Paralegal & Legal Secretaries at Beacon Hill Staffing Group
Dallas, TX 75201
The Dallas office of Beacon Hill Legal is currently working on a number of direct-hire transactional Paralegal and Legal Secretary openings for downtown law firm clients.
Titles of a few of our current open positions are:
Commercial Real Estate Paralegal
Finance & Restructuring Paralegal
Finance & Restructuring Legal Secretary
Corporate Legal Secretary
Banking Legal Assistant
Real Estate/Finance Legal Assistant
Salary and experience-level varies by position.
If you are a Legal Secretary or Paralegal with a transactional background, we want to hear from you!
Follow BeaconHillLegal on Twitter!

Beacon Hill is an Equal Opportunity Employer that values the strength diversity brings to the workplace. Individuals with Disabilities and Protected Veterans are encouraged to apply.

Company Profile:

Founded by industry leaders to set a new standard in search, career placement and flexible staffing, we deliver coordinated staffing solutions with unparalleled service, a commitment to project completion and success and a passion for innovation, creativity and continuous improvement.

Our niche brands provide direct hire, executive search, temporary staffing, contract consulting and temp/contract-to-hire solutions to emerging growth companies and the Fortune 500 across market sectors, career specialties/disciplines and industries. Over time, office locations, specialty practice areas and service offerings will be added to address ever changing constituent needs.

Learn more about Beacon Hill Staffing Group and our specialty divisions, Beacon Hill Associates, Beacon Hill Financial, Beacon Hill HR, Beacon Hill Legal, Beacon Hill Pharma and Beacon Hill Technologies by visiting www.beaconhillstaffing.com.

We look forward to working with you.

Beacon Hill. Employing the Future (TM)