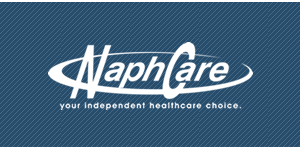 Corporate Nurse Practitioner /Physician Assistant - West Coast at NaphCare Inc
Las Vegas, NV 89169
NaphCare has an exceptional opportunity for a fulltime Nurse Practitioner or Physician Assistant to join our healthcare team at the RegionalCorporate Office located in Las Vegas, NV.  Under the direct supervision of the Corporate Medical Director and the Vice President of Operations, the mid-level is responsible for ensuring the delivery of quality health services to the inmate population to ensure that contractual obligations and client expectations are met.  Some of these services will be delivered through the use of Telemedicine from the Regional Office to the western division sites located in NV, CA, OR, and WA.   However, travel will be required to provide coverage on an as needed basis for the western division.  Travel requirements vary based on the need and can be frequent & heavy at times.  Also responsible for assuring all medical services are in compliance with the requirements of NCCHC, ACA, and professional medical standards.  
Positions Requirements:
Current unrestricted license (or eligibility for licensure) in NV, CA, OR, and WA.   NaphCare will provide support in obtaining state licensure as needed.
Current DEA registration (or eligibility)
Eligible to engage in collaborative agreement with an on-site physician and/or Corporate Medical Director
CPR Card
Minimum of 1 year experience in primary care
Correctional experience is a plus
Strong written and verbal communication skills
Proven teaching skills
Must excel in computer skills
If you want a career that will make a difference, choose the company that is different.  NaphCare professionals arent just employees, but important partners apart of the NaphCare family working together to provide quality care that leads to a satisfying and rewarding work environment.  NaphCare offers a competitive salary and a top notch benefits package, which includes health, vision & dental coverage, 401(k) match, paid life with an option to buy-up, voluntary disability, flexible spending account, paid time off, paid holidays, etc.