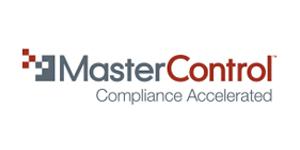 Corporate Operations Manager at MasterControl, Inc.
Salt Lake City, UT
About MasterControl:
MasterControl Inc. is a leading provider of cloud-based quality and compliance software for life sciences and other regulated industries. Our mission is the same as that of our customers to bring life-changing products to more people sooner. The MasterControl Platform helps organizations digitize, automate and connect quality and compliance processes across the regulated product development life cycle. Over 1,000 companies worldwide rely on MasterControl solutions to achieve new levels of operational excellence across product development, clinical trials, regulatory affairs, quality management, supply chain, manufacturing and postmarket surveillance. For more information, visitwww.mastercontrol.com.
Summary
The Corporate Operations Manager will be responsible for all facilities operations, maintenance, and organization. MasterControl believes that creating an awesome place to work means ensuring employees have productive and energized environments. The role will drive and execute large scale projects as well as oversee all day-to-day operations to ensure the functionality and safety of our offices are best in class. The Corporate Operations Manager will supervise MasterControl's Receptionist, Corp Ops Specialists and our Facilities Specialists.
What You'll Do
Oversee and manage day-to-day facilities operations and maintenance of MasterControl's global offices. This includes managing the Company Snack Program, reviewing furniture requests, managing third-party vendors, and ensuring facilities-related tickets are addressed quickly and efficiently.

Lead Corporate Operations teams to ensure MasterControl provides an awesome place to work.

Guide internal and external teams through design and construction projects, including furnishing and ongoing maintenance.

Handle and track all aspects of corporate leases including renewal dates and opt-out dates

Develop project proposals, schedules and budgets for executive review.

Provide density planning updates using Excel to ensure areas are efficient yet comfortable.

Produce excel-based metrics for executive review.

Maintain relationships and communicate regularly with building managers.

Drive design uniformity across all of MaterConrol's offices.

Organize contact lists, floor plans and reserved parking throughout the Company.

Order and track all inventory, including access badges, furniture, office equipment, refreshments, etc.

Lead physical security operations in each office location.
What You'll Need
Bachelor's degree in applicable field is preferred.

5+ years of experience in facilities, building or office management.

Strong project management skills.

Exceptional judgment and strong interpersonal skills.

Must be confident and effective in dealing with employees, senior management, and executive team to ensure smooth operations.

Excellent negotiation skills, including the ability to influence and partner with key stakeholders across the organization, and a track record of implementing organizational change through relationships.

Intermediate analytical and reporting skills.
What To Expect
Role must be able to operate a computer and work at a desk for an extended period of time.

Role must have the ability to travel and attend events where one may be standing for long periods of time.

Role must be able to lift up to 30 lbs and have the mobility to bend, stoop and lift.
Why Work Here?
#WhyWorkAnywhereElse
#ExceptionalTeamCulture
MasterControl is a place where Exceptional Teams come together to do their best work. Hiring Exceptional Teams, including the best talent in our industry, is a core value of ours. MasterControl employees are surrounded by intelligent, motivated individuals every day. We like to call it #TheBestTeamOnThePlanet.
We value every employee and their contribution to what makes MasterControl successful. We give right back to the employee through a generous benefits package, great flexibility, and continuous opportunities for advancement.
Not only do we hire Exceptional Teams, but we work hard to keep them here by developing and challenging their skillsets, encouraging professional development and growth, and offering a culture that can't be found elsewhere. Which is why we say - #WhyWorkAnywhereElse?
To put it simply, working at MasterControl is fun, challenging, and rewarding. From our Fitness Clubs to our awards programs, from our company parties to our competitive benefits, you can't really go wrong. MasterControl could be your next (and last) career move!
We are growing quickly and always looking for talented individuals to add to #TheBestTeamOnThePlanet!
Here are some of the benefits MasterControl employees enjoy:
Generous PTO package of three weeks, increasing after just three years of employment

Competitive compensation with annual merit increase reviews

100% medical premium coverage (yes, you read that right!)

Dental/Vision Plans

401k Plan

Employer Paid Life Insurance Policy ($50K)

Great Flexibility

Wellness Programs (every employee gets a Fitbit!)
Applicants must be currently authorized to work in the United states on a full-time basis.
Long Term Disability
Employee Events
Life Insurance
Free Food and Coffee
Paid Holidays
Work From Home
Mobile Phone Discount
Professional Development
Flexible Spending Accounts
401K
Medical, Dental and Vision
Vacation/paid time off
Maternity/Paternity Paid Leave