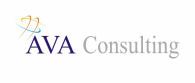 Corporate Recruiter at AVA Consulting
Lenexa, KS
Job Description:
The Customer Care Recruiter is responsible for the full-cycle, high volume recruiting. This position will be responsible for hourly and exempt positions and will oversee hourly recruiters. The position reports to the HR Manager and works in partnership with the customer care leadership as other business partners to execute the non-peak and peak season staffing plan. This position recruits a high volume of call center associates to respond to customer inquiries concerning merchandise (supporting various business lines including clothing, furniture, appliances, etc.), systems support, sales orders. There is high turnover in the call center. Bilingual English/Spanish will be a BIG Plus.
DUTIES:
Primary responsible for overseeing the recruiting process for hourly and exempt associates for the Customer Care Center
Recruiting will involve high volume throughout the year and especially during the fall & winter peak staffing season
Responsible for hourly talent assessment and hiring quality associates for retention
Manages an average of 5-8 requisitions at a time including entry, intermediate, and specialty level positions
Utilizes People Soft & Talemetry to manage recruiting process
Responsible for sourcing, interviewing, conducting drug screens, background checks, onboarding, etc.
Manages Recruiting Assistants who assist in the execution of the recruiting process
Analyzes local market to create a multi-faceted advertising approach to increase recruiting pipeline
Inputs and analyze data in Microsoft Word and Excel
Provides other clerical support for department including but not limited to :
Access numerous computer programs to collect, record, and report data
Email communications
Generate and distribute various reports Performs other related tasks, as assigned.
JOB REQUIREMENTS
Minimum 3-5 years recruiting/hiring experience.
Possesses track record of high volume recruiting and creativity with pipeline management
Requires ability to work independently, make decisions and problem solve
Requires the ability to communicate verbally and in writing, documenting communication accurately
Requires applications of typing skill and PC experience
Must be organized, detail oriented, and attentive to follow-through
Must possess the ability to assess talent and conduct phone and onsite interviews
Must be able to assess and research different avenues of marketing and advertising
Requires skilled knowledge and experience in Microsoft Word and Excel.
Qualified applicants may be subject to Skill Assessment testing
TOP SKILLS:
High Volume Recruiting
Experience with various recruiting platforms
Experience with People Soft & Talemetry
Building Relationships internally and externally within the community
Influencing
Strong verbal and written skills
Manages Execution
Takes Initiative
Thinks Critically