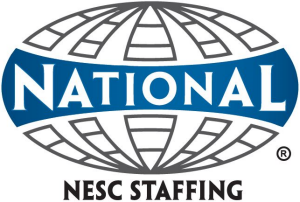 Cost Accounting Associate at NESC Staffing
Boca Raton, FL 33487
The Cost Accounting Associate is accountable for the ongoing analysis of the costing process, target costing, margin analysis, and tracing costs back to underlying activities: resources, labor, and variance analysis. Responsible for the financial accuracy of inventory valuation and maintain Fixed Assets system. Supports gathering additional information to management.
General Job Description:
Maintenance of Master Cost List and Master Product Costing excel sheets. • Bill of Materials (BOM) maintenance. • Assist in the calculation of new products cost. • Quarterly calculation of standard cost for raw materials and finished products. • Maintain and update standard cost tables in the system. • Analysis of financial side of Production Orders, compare to approved related BOM. • Review Report of Completion variances and recommend its accounting register. • Analyze profit margin per product and customer monthly and quarterly results. • Assist in the calculation of yearly cost budget and follow its execution, analyze variances. • CAPEX budget control. • Implementation of Fixed Assets information reporting system. • Cycle and Periodical counts and difference analysis. • Perform other duties as assigned, including special CEO Projects.
Work Experience Requirements:
Minimum 2-3 years' experience in cost accounting. • Attention to detail with the ability to complete a large volume of work efficiently. • Team player with exceptional interpersonal and solution-oriented attitude. • Excellent verbal and written communication skills. • Ability to work under pressure and multitask as needed. • Main ERP experience and computer literate in Microsoft Office • Ability to prioritize workload to meet deadlines.
Education Requirements:
Bachelor's Degree in accounting or related field preferred.

Previous Biotech or Pharmaceutical industry experience preferred.