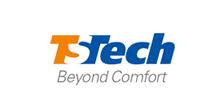 Cost Planning Analyst at TS Tech Americas, Inc.
Reynoldsburg, OH
COMPANY OVERVIEW:
TS Tech Americas, Inc. is a leading global automotive tier one supplier with 72 locations in 14 countries. Our commitment to quality has resulted in the organization winning the prestigious JD Powers award for seat quality. We have an immediate need for a Cost Planning Analyst  for our Reynoldsburg,Ohio corporate office. Excellent benefits including semi annual bonus and flex time .
Position summary:
Position is responsible for unit target cost setting and communication to the appropriate stakeholders. Activities for new model programs such as part cost calculation, target cost setting,  Bill of material cost roll-up, change point identification, and profitability calculations.
Qualifications/Essential Skills and Experience:
4 year degree in a business related field or equivalent work experience experience in technical product or a related field
Must be willing to travel both domestically and to overseas locations as required
Primary Position Responsibilities:
Calculate parts cost and build bill of material for new model projects
Create and present new model evaluation documents per schedule
Provide material target costs and communicate to the related departments
Provide information to pertinent questions in a timely manner
Contribute cost perspectives to new designs and ideas or changes to current ideas
Interact as needed with planning groups within TSAM
Work with other divisions and/or group companies to understand process flow
Create Cost table draft(s) as needed
Utilize cost table to estimate part cost based on assigned commodity
Promote innovative ideas to reduce cost and improve efficiency
Continuous learning in regards to the materials and services required for our products
Analyze and understand the impact of past programs and practices on upcoming programs
Coordinate Cost Planning activity and schedule with other departments and group companies
Become familiar with the group company processes and activities
Conduct competitive product analysis and comparisons
Represent the company in a professional manner to other group companies and to the community
Other tasks as assigned