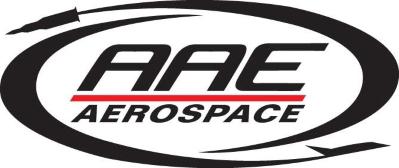 Cost and Pricing Analyst at AAE Aerospace
HUNTINGTON BEACH, CA 92649
Summary / Objective
The position of Cost & Pricing Analyst is responsible for analyzing data and using all the resources available to determine and provide cost estimates for product manufacturing, projects, or services. This individual will be communicating with various departments to generate these cost estimates and presenting them to upper management for final review prior to submission to customers.
Duties and Responsibilities
Compile cost, schedule, and technical elements in the development of proposals in accordance with request for proposal (RFP) specifications.
Collaborate with engineering department to prepare time, cost, materials, and labor estimates.
Conduct in depth analysis of proposals to evaluate fair and reasonableness using Cost and Pricing analysis quantitative techniques per the FAR and DFAR.
Familiarity with direct, indirect cost rates, and BOMs.
Partner with proposal teams to respond to customer RFPs.
Verify compliance in accordance with FAR for submission in response to firm fixed price RFPs.
Establish reasonableness of cost and pricing; participate in cost and pricing reviews with management; generating price and cost analysis reports providing recommended price positions to support negotiations with customers; and identifying risks and opportunities to the cost estimate.
Perform variance analysis between actual and standard costs.
Monitor, analyze and report on inventory valuation, production and various other costs.
Review reporting for trends and investigate abnormalities.
Collect historical cost data to estimate costs for current or future products.
Audit actual labor hours by work order (Sales order) scanned into ERP system.
Prepare revenue recognition AJE during monthly close cycle.
Monitor cycle counting processes and variances.
Partner with Operations Department to be an onsite resource for physical inventory counts.
Requirements
Proficiency in MS Office, specifically in Excel.
Strong analytical, problem solving, math skills.
Structured and logical thinker with an affinity for data.
Strong quantitative skills – ability to develop analytical methodologies and assumptions, use software to conduct the analysis, and synthesize findings.
General knowledge and competence in the concepts, principles, and standard practices in costing and pricing.
Strong communication skills – ability to succinctly summarize and share results with key stakeholders
Experience and understanding of statistical analysis and limitations thereof (Sample size implications, statistical power, forecast error, etc.)
Ability to work both independently and in a dynamic team environment.
Excellent verbal and written communication skills to accurately document, report, and present findings.
Good collaboration skills with proven ability to perform multiple tasks efficiently and accurately to meet deadlines.
Working knowledge of FAR, DFAR and other Government procurement regulations as they pertain to bid/costing proposals.
Some exposure to Percentage of Completion method for Revenue recognition.
Department Specific/Non-essential Functions
Experience
BA or master's degree in Accounting, Finance, Economics preferred
Previous exposure to the manufacturing process, preferred.
75,942.00 - 94,041.00 /year
Pricing Analyst
What is this?