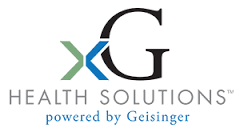 Courier Transport Logistics at Geisinger Health System
WILKES BARRE, PA
**JOB TITLE:** Courier

**LOCATION:** Geisinger Wyoming Valley Medical Center

**DEPARTMENT:** Transport Logistics

**WORK SCHEDULE:** Nights

**WORK TYPE:** Full Time

**JOB SUMMARY:**

Drives a Geisinger vehicle to pick up and deliver specimens, supplies, pharmaceuticals, films, and reports to various Geisinger Medical Laboratories (GML) clients and GHS facilities according to assigned schedules or pickups designated by the dispatcher.

Performs duties to support the goals and objectives of the Geisinger Health System in its efforts to provide quality patient care and patient satisfaction.

Reports to the Assistant Team Leader and Team Leader Transport Logistics.

**COMPETENCIES AND SKILLS:**

Demonstrated ability to communicate effectively, perform basic arithmetic calculations, and read, understand and follow directions.

Demonstrated excellent verbal communication skills.

Demonstrated neatness in appearance, courteousness, and dependability.

**EDUCATION AND/OR EXPERIENCE:**

A valid Pennsylvania driver's license and safe driving record required.

**WORKING CONDITIONS/PHYSICAL DEMANDS:**

Must be able to push and pull carts, carry coolers and bins, and lift up to 70 pounds of material.

**_The specific statements shown in each section of this description are not intended to be all-inclusive. They represent typical elements considered necessary to successfully perform the job._**

**OUR PURPOSE & VALUES** : Everything we do is about caring for our patients, our members, our students, our Geisinger family and our communities. KINDNESS: We strive to treat everyone as we would hope to be treated ourselves. EXCELLENCE: We treasure colleagues who humbly strive for excellence. LEARNING: We share our knowledge with the best and brightest to better prepare the caregivers for tomorrow. INNOVATION: We constantly seek new and better ways to care for our patients, our members, our community, and the nation.

**GEISINGER MEDICAL LABORATORIES (GML)** – GML uses cutting-edge technology and state-of-the-art information systems to provide laboratory services throughout central and northeast Pennsylvania. GML offers a wide range of routine and specialized testing in clinical and anatomic pathology.

We offer the resources of a national laboratory with the convenience and personalized attention of local service. We are dedicated to service excellence, teaching, accountability, respect and teamwork, and we offer many growth opportunities. Our laboratories are accredited by the College of American Pathologists and AABB.

**ABOUT GEISINGER:** Geisinger is a physician-led health system comprised of approximately 30,000 employees, including nearly 1,600 employed physicians, 13 hospital campuses, two research centers, and a 583,000-member health plan Geisinger is nationally recognized for innovative practices and quality care. Geisinger serves more than 3 million people in central, south-central and northeast Pennsylvania and also in southern New Jersey with the addition of National Malcolm Baldridge Award recipient AtlantiCare, A member of Geisinger. In 2017, the Geisinger Commonwealth School of Medicine became the newest member of the Geisinger Family.

We offer healthcare benefits for full time and part time positions from day one, including vision, dental and domestic partners.* Perhaps just as important, from senior management on down, we encourage an atmosphere of collaboration, cooperation and collegiality. For more information, visit www.geisinger.org , or connect with us on Facebook, Instagram, LinkedIn and Twitter.

** Does not qualify for J-1 waiver. We are an Affirmative Action, Equal Opportunity Employer Women and Minorities are Encouraged to Apply. All qualified applicants will receive consideration for employment and will not be discriminated against on the basis of disability or their protected veteran status.

*Domestic partner benefits not applicable at Geisinger Holy Spirit.