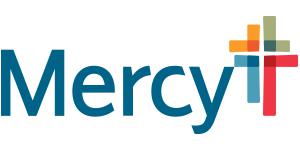 Courtesy Van Driver, PRN at Mercy
Saint Louis, MO 63141
We're a Little Different
Our mission is clear. We bring to life a healing ministry through our compassionate care and exceptional service.  
We don't believe in jobs at Mercy, we believe in careers that match the unique gifts of unique individuals; careers that not only make the most of your skills and talents, but also your heart.
At Mercy, you'll feel our supportive community every step of your day, especially the tough ones. We're a team and love working that way. That team is expanding, and we currently have exceptional opportunities to help our communities grow.
Provide shuttle bus services within the confines of the SJMCC complex and to adjacent facilities within a 5 mile radius of SJMCC. Provide special event transportation as directed by the Public Safety Director/Manager. Provide transportation of patients, visitors and staff within the complex as directed by dispatch or management. Inspect the vehicle daily and report any deficiencies to management promptly. Keep the vehicle clean at all times. Keep the vehicle sufficiently fueled.
Qualifications:
Each career at Mercy represents unique members of our caring ministry's "body", working together for the health and strength of the whole. To achieve our goals, we need all the parts functioning at their best and this requires the specific qualifications that you'll bring with you:
Education: High School Diploma/ GED is required for this position.
Licensure: This position will be contingent on maintaining a current and valid E Class or equivalent drivers license. 
Experience: 5 years experience driving passengers using a shuttle bus or equivalent.
Other: Drivers must assist customers enter and leave the vehicle safely when required; Good customer service skills; Ability to communicate clearly by use of UHF radio with dispatch and lead officer. Ensure vehicle is kept clean and serviced appropriately. Report all defects to manager.
We'll Support You at Work and Home
Our foundations are built on dignity and respect. Modern Healthcare Magazine named us as a "top 100 places to work." We go out of our way to help people feel welcomed.  We offer day-one comprehensive health, vision and dental coverage, PTO, tuition reimbursement and employer-matched retirement funds to benefit-eligible co-workers, including those working 48 hours or more per pay period!
What Makes a Good Match for Mercy
Compassion and professionalism go hand-in-hand with us, along with exceptional quality care. Having a positive outlook and a strong sense of advocacy is in perfect step with our mission and vision. We're also collaborative and are not afraid to do a little extra to deliver excellent care – that's just part of our commitment. If that sounds like a fit for you as well, we encourage you to apply.
Mercy has determined this is a safety-sensitive position.  The ability to work in a constant state of alertness and in a safe manner is an essential function of this job.