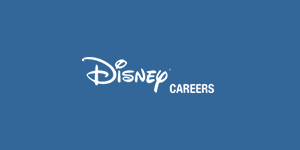 Creative Print Advertising Intern, Studios - Summer 2020 at Walt Disney Company
Burbank, CA
Job Summary:
At The Walt Disney Studios, you'll help bring compelling stories to life through film, music and live entertainment.
It's the magic of immersing yourself in a motion picture masterpiece, or a new track from your favorite band, or the spectacle of a live Broadway show. It's hard to define and even harder to create, but that's what we do at The Walt Disney Studios. Ours is a culture of innovation, collaboration and creativity. We raise the bar, then step over it, blazing trails through the production and distribution of world-class entertainment around the globe. If you want to help tell compelling, enduring stories through movies, music or stage plays, then we want to hear from you.

The Walt Disney Studios encompasses the creation, production, promotion, sales, acquisition and domestic and international distribution of live-action and animated motion pictures, home entertainment releases, live stage plays, and music and soundtrack recordings.
Responsibilities:
Brainstorms ideas and concepts with creative team
* Produces clear, persuasive, original creative work.
* Submits ideas and discusses progress with the creative director
* Amends, revises and redevelops campaigns in response to feedback from the creative director
* Works on several campaigns at once
* Keeps up to date with popular culture and trends.
* Inspires the rest of the agency with a strong POV in communications and technology
* Strong self-management skills as well as ability to work as a contributing member of a multi-discipline team.
* Ability to work in conceptual thinking, wide knowledge, creative in making up new ideas.
* Good presentation and communication skills - the ability to accurately and succinctly identify key issues and communicate them in an inspiring manner with clarity.
Basic Qualifications:
Good work ethic/attention to detail
Familiar with creating exciting, dynamic, and visual Keynote and PowerPoint presentations
Artistic eye and understanding of the graphic requirements of a project
High attention to detail with strong organization and time management skills
Ability to manage multiple concurrent tasks
Software proficiency: MS Office (PowerPoint, Word, and Excel) Adobe Suite (Illustrator, Photoshop, InDesign, Acrobat) Mac iWork (Pages, Keynote, Numbers) Proficient with Mac
Professionalism and discretion regarding upcoming projects/properties
Passion for movies
Preferred Qualifications:
Currently pursuing or graduated (within 6 months) with a Bachelor's degree in Marketing, Advertising, or Communication
Additional Information:
Must be enrolled in a college/university taking at least one class in the semester/quarter (spring/fall) prior to participation in the internship program OR must have graduated from a college/university within the past six (6) months OR currently participating in a Disney College Program or Disney Professional Internship
Must be at least 18 years of age
Must not have completed one year of continual employment on a Disney internship or program.
Must possess unrestricted work authorization
Must provide full time work availability from July through December.
Must provide own transportation to/from work. Position is located in Burbank, CA.