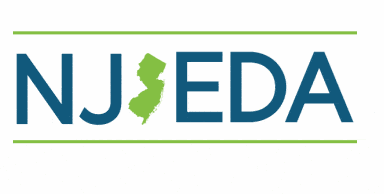 Credit Analyst at NJEDA
Trenton, NJ 08625
Overview
Job Summary
Analyzes commercial loan applications and structures credit arrangements in order to generate interest income while limiting credit losses, in order to support the operations and fulfill the NJEDA mission. Primarily responsible for loans under programs such as Direct Loan, Premier Lender, and pilot loan programs as they may be created.
$48,540 -- $60,675
Responsibilities
Essential Duties and Responsibilities



Interviews applicants regarding business, financial and operational matters and personal financial information; negotiates collateral or loan conditions and conducts site tours.




Reviews applications for completeness, evaluates loan request and determines how to best structure the loan. Follows up with applicants, for additional information that may be needed.




Prepares loan underwriting including financial statements, business and personal cash flow analysis, collateral analysis and the strengths, weaknesses and mitigants of each loan to be approved; analysis of public policy considerations and compliance with internal credit and program policies. Presents projects requiring board approval for consideration at monthly loan review committee.




Reviews draft commitment letters once loans are approved for consistency with approved terms and conditions. Responds to applicant questions, negotiates changes and obtain approvals as required.




Monitors the outstanding loan commitments to ensure projects proceed and loans are closed on a timely basis.




Reviews applicant's compliance with conditions of approval prior to closing of loan and ensures current financial and other information has been received. Approves Notice of Closing and recommends approval to Managing Director.




Inputs client and loan information into internal customer relationship and financial database system on continual basis.




Receives input and guidance from senior credit underwriting officers.




Promotes teamwork and communication to encourage an interactive, cooperative, collaborative and customer focused work environment among division, EDA staff and external customers.




Performs other duties and special projects, as assigned.



Required Skills and Abilities



Understanding of GAAP, income, balance sheet and cash flow statements and personal net worth statements and tax returns




Ability to understand sound lending and underwriting principles, industry standards and regulatory compliance




Ability to understand loan approval procedures, closing and disbursement processes




Ability to understand loan documentation, appraisals, environmental reports,

NJEDA loan policy and procedure manual




Ability to prioritize workload, must be highly organized, detail-oriented, handle various tasks simultaneously and function effectively under pressure




Excellent interpersonal and negotiating skills when dealing with external business professionals and NJEDA staff




Ability to communicate effectively both verbally and in writing; proficient in grammar, spelling and editing; and foster communications with business professionals and EDA staff






Must be able to maintain confidentiality and deal effectively and diplomatically with business professionals and EDA staff




Demonstrates respectful behavior and promotes teamwork and communication to encourage an interactive, cooperative, collaborative and customer focused work environment among division, EDA staff and external customers






Must possess advanced Microsoft Office suite, Moody's Financial Analyst

and database skills and have the ability to learn new software programs.




Advanced Microsoft Office, Moody's Financial Analyst,

database skills the ability to learn new software packages




Qualifications
Required Qualifications
Education and Experience Requirements



Bachelor's Degree in Accounting, Finance or Business Administration and/or equivalent professional experience






Financial analysis coursework preferred.




2 – 5 years' experience in a financial environment through college internship, cooperative work or similar programs.



Advanced degree or industry specific certification may be substituted for 1 year of experience
Physical Demands



Minimal




May require work outside of normal business hours



Travel



Travel to applicant sites




As necessary to events, meetings, businesses, etc.



Certificates and Licenses Required
Note
The examples of work for this title are for illustrative purposes only. A particular position using this title may not perform all duties listed in this job description. Conversely, all duties performed on the job may not be listed. This job description is intended to convey information essential to understanding the scope, general nature and level of work performed by job holders within this job. This job description is not intended to be an exhaustive list of qualifications, skills, efforts, duties, responsibilities or working conditions associated with the position.
Your employment at NJEDA is voluntary and subject to termination by you or NJEDA at will, with or without cause, or with or without notice, at any time. Nothing in this job description shall be interpreted to conflict, eliminate or modify the employment-at-will status of NJEDA employees.
This position is considered exempt and is excluded from minimum wage, overtime regulations, and other rights and protections afforded nonexempt workers under the FLSA.
NJEDA reserves the right to amend/revise this job description as necessary to meet current and changing business needs.
Equal Opportunity Employer
Position Requirements


Must comply with the "New Jersey First Act" which requires employees hired after September 1, 2011 to reside in New Jersey. Non-New Jersey resident employees must relocate to New Jersey within one year of their date of hire and provide proof of residency to Human Resources.


Must complete an Outside Activity Questionnaire (disclosure of outside office or employment) on an annual basis.


PI121158309
Apply Here
48,540 - 60,675 /year
Yearly Salary