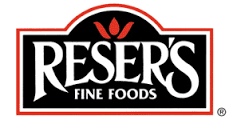 Credit and Collection Analyst at Resers Fine Foods Inc
Beaverton, OR 97006
Reser's Fine Foods is one of the nation's premiere manufacturers of high-quality refrigerated foods including deli salads, side dishes, chip dips, tortillas and Mexican snacks for families across the United States and Canada. Reser's manufactures thousands of products! Some of our brands include Reser's, Mrs. Kinsers, Don Pancho, Baja Café, and Stonemill Kitchens. You will see our mouth-watering products in supermarkets, restaurants and local outlets across the nation!
Oversees all US credit and collections functions, for a segment of our industry. Will monitor corporate credit policies ensuring alignment with current industry trends, as well as partner and recommend credit decisions on high-value, high-volume, and high-risk accounts.
Manages efforts creating and maintaining credit history files.

Analyzes and assesses the creditworthiness of accounts/clients using external credit risk management tools/reports.

Manages the collection efforts/calls for accounts receivable portfolio.

Documents daily collections activity.

Researches account disputes and billing discrepancies.

Performs account/payment reconciliations.

Responds to credit inquiries from external and internal clients.

Identifies delinquent accounts requiring external collection efforts.

Identifies bad debt or financial exposure.

Provides and maintains customer deduction reports as requested.

Records and tracks of all customer deductions for damages, shortages, etc. and verification of each deduction.

Daily invoicing of all customer shipments in the ERP system and customer portals.

Files all disputes for customer deductions.
2+ years' experience in collections deductions, food industry is preferred.

Extensive knowledge of all organization products as well as a strong capability to troubleshoot and solve a wide range of issues.

Requires attention-to-detail and accuracy.

Bilingual and able to read, write and speak Spanish proficiently.
Working Conditions
Office environment.

Repetitive hand, wrist and finger activities.
We offer a competitive compensation and benefits package designed to help employees live a healthier life, build rewarding careers and save for the future. Reser's offers choices whenever possible, because we recognize the diverse and ever changing needs of our employees. Benefits include medical, dental, vision, AD&D, life, 401(k) with match, wellness programs, paid holidays and vacation time to name few!