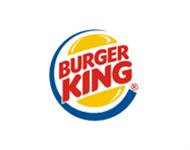 Crew Member- Palm Beach at Burger King Franchisee - The Phoenix Organization
West Palm Beach, FL 33404
NOW HIRING ALL LEVELS OF CREW MEMBERS!
Our Burger King Location in Palm Beach County are listed below:
BK#18258 (Phoenix of Boca)
7032 W. Palmetto Park Rd. Boca Raton, FL 33433
BK#2755 (Phoenix of Lantana)
1001 Dixie Hwy. Lantana, FL 33462
BK#3197 (Phoenix of Delray)
5080 W. Atlantic Ave. Delray Beach, FL 33484
BK#4451 (Phoenix of Riviera Beach)
4139 W. Blue Heron Blvd., Riviera Beach, FL 33404
BK#5777 (Phoenix of West Palm)
2949 N. Military Trail, WPB, FL 33409
Job Summary
Our fast food franchise needs reliable and friendly Crew Members to join our team. The most dedicated and effective Crew Members will become eligible for promotions to management positions. We need people who don't mind working in fast-paced environment with heavy demands, especially during meal rushes. Successful candidates will work the front counter, the drive-thru, and other positions as needed. Our restaurants also needs third-shift Crew Members to keep the restaurant running after hours. If you enjoy a team-oriented environment and a positive work atmosphere, we want to talk with you.
Crew Member responsibilities
·        Take orders from customers and input their selections into the restaurant's computer system
·         Maintain a fast speed of service, especially during rush times
·        Assemble orders on trays or in bags depending on the type of order
·        Process large orders for events
·        Count down your till at the end of each shift and deposit money in the safe
·        Clean your station thoroughly before, during and after each shift
·        Respond to guest questions, concerns and complaints and make sure they leave satisfied
·        Follow all restaurant safety and security procedures
·        Arrive on time for all shifts and stay until shift completion
Crew Member Qualifications and skills
·       Current student or high school diploma/GED preferred
·       Excellent time management skills
·       Ability to work on your feet for most of your shift
·       Strong customer service skills
·       Capable of lifting 25 lbs.