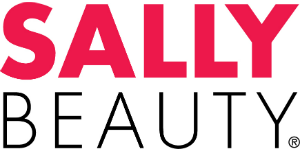 CRM Technical Architect at Sally Beauty
Denton, TX
Overview
Sally Beauty Holdings (NYSE: SBH) is the world's largest wholesale and retail distributor of beauty supplies located in Denton Texas. A business built with a purpose to provide our customers with access to high-quality professional beauty products and exceptional customer service.
Our Digital Experience and Marketing Departments at Sally Beauty Holdings (NYSE: SBH) are expanding and we will be significantly investing in our team organization and capabilities over the upcoming year! This investment at SBH can provide long term and diverse career opportunities. We're a collaborative group of creative, motivated peers that work hard to ensure we're putting our best ideas and beauty brands in front of our customers and stylist communities. Are you a beauty enthusiast? Do you picture yourself in a fast-paced, energetic environment? Does digital strategy and marketing fuel your creative fire? If so, we're looking for someone just like you for our CRM Technical Architect position located at our Headquarters in Denton, TX.
We are currently searching for a Technical Architect to join our growing Customer Engagement team. The Technical Architect of CRM partners with the internal CRM team and 3rd-party CRM vendors to consult on, plan, design, and execute the key technical components for customer marketing solutions. The Technical Architect reduces the overall project technical risk by carefully mapping out solutions, shares implementation best practices, and recommends solution alternatives. This is a hands-on role that requires significant technical experience and abilities with Salesforce Marketing Cloud and other Salesforce Cloud products.
"At Sally Beauty Holdings, we find beauty in diversity.  Our inclusivity and self-expression are what fuel our innovation and growth. You are welcome here, and you can thrive here. We find beauty in YOU. Join us."
Responsibilities
Responsibilities
Serves as the technical expert on CRM projects focused on Salesforce Marketing Cloud and related applications (Journey Builder, Automation Studio, Interaction Studio).
Owns implementation tasks within Salesforce Marketing Cloud and across other Salesforce Cloud products from initial planning and requirements analysis, through design, development, testing and deployment.
Provides guidance to 3rd-party CRM vendors and internal CRM Developers related to advanced configurations throughout the platform, including: AMPScript, SSJS, data extensions, advanced triggers, and automations.
Works directly with CRM team to lead projects, facilitate discovery/requirements sessions, as well as develops and delivers key components of technology solution.
Gives insight on the constraints and feasibility of proposed solutions and initiatives given the capabilities of the Salesforce platform(s).
Provides mentoring and guidance to other team members.
Required Skills:
Extensive experience with all primary elements of Salesforce Marketing Cloud: Email Studio, Journey Builder, Content Builder, Interaction Studio, Mobile Studio, and Audience Builder.
Experience working on implementations and integrations across multiple Salesforce Cloud products preferred.
Automation: Extensive experience building automations within Automation Studio (writing SQL Queries, SSJS activities, setting up data import/export activities), experience configuring API calls for Trigger sends and DE data pulls, experience integrating / activating new SFMC solutions such as Interaction Studio or Mobile studio.
Journey Builder: Expert at setting up Journeys and integrating with a trigger activity such as Data Extension update or API call.
Data: Deep understanding of data, data extensions, data relationships, and ability to translate requirements into usable data solutions throughout the marketing automation ecosystem.
Consultation: Experience working with internal and external stakeholders on planning and executing advanced solutions and integrations.
Communications: Ability to discuss solution concepts and platform limitations with management and stakeholders. Setting expectations on complexities, timing, and giving feedback on problems with that inhibit solution development.
Qualifications
Bachelor's degree
5+ years of experience in a hands-on technical position
3+ years of experience with Salesforce Marketing Cloud development
Experience with implementations and/or integrations with other Salesforce Cloud products preferred, but not required
Proficient in SQL; Experience with JavaScript preferred, but not required
Marketing Cloud Email, Consultant, or Developer Certification; SFMC Developer Certification preferred
Experience in multi-channel retail industry a plus
Our culture links actions to results with a Can-Do Attitude that always puts our customers' and stylists' needs first. We work together, acting as one and holding ourselves accountable to deliver the best possible results. As innovators in the beauty industry, we emphasize open communication, always seeking new approaches and fostering professional growth.
We acknowledge that every team player makes a difference, and it is our shared vision and positive culture that unites us.
We offer a competitive salary, medical, dental, vision and 401(K) along with a free on-site salon, a Sally's store, on-site gourmet café and discounted dry cleaning.
Qualified applicants will receive consideration for employment without regard to their race, color, religion, national origin, sex, or disability.
#LI-CF1