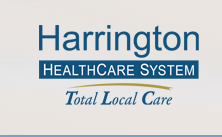 CT Technologist at Harrington Memorial Hospital
Southbridge, MA
Associate's Degree
GENERAL DESCRIPTION

        Under general supervision of the CT Supervisor, performs computerized tomography scanning to produce computerized radiographic images of patient organs and body areas to assist physicians in the diagnosis of injury and/or disease for patients of all ages. Performs related clerical and service duties.

WORK EXPERIENCE REQUIREMENTS

Experience in CT preferred, but not required.

EDUCATION REQUIREMENTS

Level of knowledge equivalent to that acquired through completion of an Associates Degree in Radiologic Technology.

Registration or registry eligible by the American Registry of Radiologic Technologists (ARRT). Licensure to operate radiology equipment in the Commonwealth of Massachusetts.