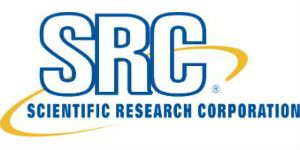 CTEIP Portfolio Administrator/Project Manager at Scientific Research Corporation
Alexandria, VA
Scientific Research Corporation is an advanced information technology engineering company that provides innovative products and services to government and private industry, as well as independent institutions. At the core of our capabilities is a seasoned team of highly skilled engineers and scientists with multidisciplinary backgrounds. This team is challenged daily to provide cutting edge technology solutions to our clients.
PRIMARY DUTIES & RESPONSIBILITIES:




Responsible for assisting the Central Test and Evaluation Investment Program (CTEIP) Program Manager (PM) in managing the portfolio ($500M) of test and evaluation development projects at 6.4 (Engineering Manufacturing Development) phase





Champion for the portfolio and will be called to act on behalf of the PM in multiple project reviews with government customers and offerors





Requires a strong skillset in DoD Acquisition Principles, specifically in EMD and project management





Must have a technical background and qualify as a Subject Matter Expert in the CTEIP portfolio for which applicant will be assigned





Working with diverse tri-Service range and test facility users to develop a cohesive set of requirements that are technically feasible within cost and schedule parameters





Prepare briefings and supply data to inform decisions by the highest levels of DoD leadership impacting the test and evaluation of Major Defense Acquisition Programs, prototypes, and experiments





Engaging project managers with critical analysis of reports, briefings, and discussions to ensure objectives are being met efficiently and effectively





Track cost, schedule, and performance across the entire portfolio





Anticipate funding and schedule deficiencies and recommend remedies




Scientific Research Corporation offers a competitive salary, an extensive benefits package and a work environment that encourages excellence. Applicants selected will be subject to a government security investigation and must meet eligibility requirements for access to classified information.
Scientific Research Corporation is an equal opportunity and affirmative action employer that does not discriminate in employment.
All qualified applicants will receive consideration for employment without regard to their race, color, religion, sex, age, sexual orientation, gender identity, or national origin, disability or protected veteran status.
[*MON #CJ]