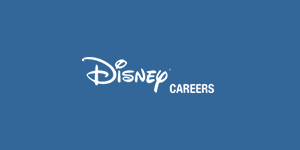 Culinary Chef Assistant (Lead Line Cook)-Full-Time, Walt Disney World at Walt Disney Company
Lake Buena Vista, FL
Job Summary:
Culinary cast members at the Walt Disney World® Resort have the opportunity to provide first-rate dining experiences while working for one of the world's leading entertainment and hospitality companies. Culinary cast members experience a world of options in our Hotels and Theme Parks, from quick service to Five-Diamond dining.

Chef Assistants receive a starting rate of $18.00/hour.





Responsibilities:
The Walt Disney World® Resort culinary team is seeking a
Chef Assistant
to help lead a team of talented culinary professionals to create unforgettable dishes for our Guests.
Picture yourself
being a
Chef Assistant
and having the opportunity to:
Assist the Chef with overall culinary direction and development of the team, while promoting teamwork and a fun work environment
Oversee the daily operation and execution of all menu categories and recipes to ensure the quality and efficiency for every dish
Continue to grow in your culinary career by working in a variety of kitchens and locations without ever having to leave the company
Create dishes from around the world with endless ingredients at your fingertips
Basic Qualifications:
Recipe for Success
Possess a minimum 5 years' experience or culinary certification, plus 3 years of related experience
Proven experience in all stations of the kitchen and multiple cooking skills
Knowledge of kitchen equipment, basic tools, small wares, culinary techniques and ingredients specialized to the location
Demonstrates knowledge of HACCP, basic food temperatures, proper food handling and good judgment of quantity, quality and production
Showcases passion for the culinary arts, continual learning and guest service
Able to follow recipes, make recipe conversions, adhere to food allergies and propose menu items
Basic understanding of kitchen lingo and etiquette
Receptive to working on-stage and working on the chef's table, if needed
Awareness of modern and classical cooking, as well as knife skills and basic butchering techniques
Exhibits clean work habits and ownership of a safe, clean work area
Support the chef in their absence and meet with the chef(s) for an overview
Preferred Qualifications:
How to Stand Out
Possess bilingual communication skills
Be Serve Safe certified
Proven prior experience as a lead line cook
Additional Information:
SCHEDULE AVAILABILTY
Our Theme Parks and Resort Hotels operate 24 hours a day, 365 days a year and some shifts may start as early as 5:00am while some may end as late as 3:00am, 4:00am or 5:00am. Please note that the principles of seniority are used to schedule all roles.
SUBMITTING YOUR APPLICATION
After clicking "Apply for this job" below, the employment application will open in a new window. Please complete ALL pages of the application by clicking "Next" on each page, then "Submit" on the final page.
KEYWORD: WDW Casting, wdwcasting, Chef Assistant, Culinary, Lead Line Cook WDW: Walt Disney World Casting Hourly Jobs