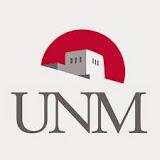 Curator/Lithography at University of New Mexico
Albuquerque, NM
Requisition ID
req10986
Working Title
Curator/Lithography
Position Grade
11
Position Summary

Tamarind Institute is a non-profit center for collaborative printmaking, dedicated to research, education, and creative projects in fine art lithography.  As a nonprofit with a state of the art workshop, public gallery, and regular public programs and tours, Tamarind encompasses an extensive archive of historic material, a vast print inventory of 8000 lithographs produced by the workshop, and a team of highly trained printers, curators, and print experts. Tamarind Institute stimulates research, preservation of knowledge, and community among a diverse international following. This unique program is widely credited with revitalizing the creative medium of lithography, and continues to provide the only printer training program of its kind in the world. 

The Tamarind Curator inspects and prepares the completed editions for signing and documents the details of each edition for permanent records. The Curator consults with printers during editioning and prepares production costs for each project.  The Curator manages the physical care and records of a large print inventory.  The Curator provides instruction to student printers in collection care and proper documentation.  Working with the Director, Master Printer, guest artists, students, etc., this position sets the standards for how artwork is documented, preserved and handled.  Duties include:

-Preparation of permanent records

-Determination of production costs

-Review of finished editions for consistency and any printing flaws

-Preparation of artwork for signing

-Oversee print documentation

-Manage inventory of over 8000 prints

-Provide instruction to student printers

-Pack and ship prints for art fairs and clients

-Track shipments

-Frame and provide instruction on best practices in framing methods

-Coordinate photographer and manage digital files.

See the Position Description for additional information.

Conditions of Employment
Minimum Qualifications

Bachelor's degree; at least 3 years of experience directly related to the duties and responsibilities specified.

Completed degree(s) from an accredited institution that are above the minimum education requirement may be substituted for experience on a year for year basis.

Preferred Qualifications

Knowledge of printmaking processes, with special concentration in lithography

Knowledge of paper and basic conservation practices

Experience handling art on paper

Experience in framing, shipping and storage of prints

Advanced knowledge of print history, print techniques and established standards of editoning and publishing fine prints

Extremely detail-oriented with ability to maintain precise records

Experience with database systems

Experience with project management apps

Additional Requirements
Campus
Main - Albuquerque, NM
Department
Tamarind Institute (989A)
Employment Type
Staff
Staff Type
Regular - Full-Time
Term End Date
Status
Exempt
Pay
$2600.00 - $3750.00
Benefits Eligible
This is a benefits eligible position. The University of New Mexico provides a comprehensive package of benefits including medical, dental, vision, and life insurance. In addition, UNM offers educational benefits through the tuition remission and dependent education programs. See the Benefits home page for a more information.
ERB Statement
Temporary and on-call employees working an appointment percentage of 26 (.26 FTE) or greater, per quarter, will be eligible to earn retirement service credits and thus are required to make New Mexico Educational Retirement Board (NMERB) contributions. More information pertaining to your FTE and NMERB contributions can be reviewed on the NMERB Guidelines Clarified webpage.
Background Check Required
No
For Best Consideration Date
12/9/2019
Application Instructions
Please attach resume with 3 references and a cover letter that speaks of your experience in collaborative printmaking and working in a publishing workshop.



Positions posted with a Staff Type of Regular or Term are eligible for the Veteran Preference Program. See the Veteran Preference Program webpage for additional details.

The University of New Mexico is committed to hiring and retaining a diverse workforce. We are an Equal Opportunity Employer, making decisions without regard to race, color, religion, sex, sexual orientation, gender identity, national origin, age, veteran status, disability, or any other protected class.