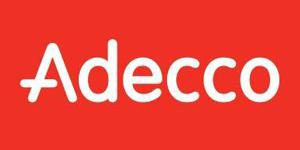 Custodian at Adecco
Los Angeles, CA
Adecco is assisting a local client looking to hire a Custodian in the Glendale area. This is for a long-term temp opportunity. If you meet the qualifications listed below, please Apply Now!
Responsibilities:
Each custodian will be assigned an area of the location they will be responsible for this may vary per business needs and duties can include the following:
Routine duties will consist of cleaning, dusting, waxing, vacuuming, window cleaning and mopping within all the public areas, plaza, cafe and administrative offices.
Duties include picking up papers, trash or other debris as well.
Upkeep of wood, concrete, carpeted and tiled floors - mopping, sweeping, dusting, polishing and vacuuming and trash removal.
Upkeep of windows, door glass, mirrors - wet wiping, dusting and dry wiping.
Building's brass door fixtures, metal railing, handles and frames as well as the wooden railings and frames.
Restrooms - clean, sanitize and restock all male, female and unisex restrooms. This work will consist of cleaning all toilets, sinks, floors, toilet cubicles, urinals, faucet fixtures and trash removal.
Office spaces, store sales area, cafe dining room, common office hallways and employee lounges - these areas require vacuuming, dry mopping as needed, wet mopping as needed or allowed and trash removal.
Assist with all events (set up of chairs and tables, clean up and during the program).
Taking the time to make sure that all work is performed in a safe manner and that the equipment is properly maintained and cleaned.

MINIMUM QUALIFICATIONS:
Previous Custodial experience is required, detailed training will be provided
Knowledge of cleaning supplies and equipment, specifically which are appropriate for each type of surface area
Reliable transportation to work between all sites
Ability to communicate with all levels of the organization and keep supervisor apprised of all personnel issues
Ability to learn to use a 2-way radio
Climb small 4-foot ladders or use a small foot stool to help reach cleaning areas
Must be able to lift up to 45 pounds unassisted
The ability to pull or push 80 lbs in a team format
Alternating days off, depending on events, must be able to work weekends.

Work hours: 1:30 pm- 9 pm
Adecco provides one of the most comprehensive benefits package in the industry to contract workers. Benefits are available to you as a contractor after one week of employment.
Click on Apply Now to be considered for this Custodian job in the Glendale area.
Equal Opportunity Employer Minorities/Women/Veterans/Disabled