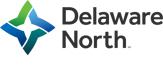 Custodian - Part Time On-Call at Delaware North
Kennedy Space Center, FL 32899
Our Exciting Work Environment
Delaware North operates the Kennedy Space Center Visitor Complex. Bringing to life the epic story of the U.S. space program, offering a full day or more of fun, inspiration and educational activities, including the new Astronaut Training Experience®, Heroes & Legends, featuring the U.S. Astronaut Hall of Fame®, Kennedy Space Center Tour featuring the Apollo/Saturn V Center with an actual Saturn V moon rocket, Space Shuttle Atlantis®, Shuttle Launch Experience®, IMAX® films, Astronaut Encounter, Rocket Garden, and more.
The Opportunity
Perform such duties as, but not limited to, empty trash, sweeping, mopping, washing, etc. Duties include operating commercial cleaning equipment as needed. (This includes use of vacuum cleaner, pressure washer, buffing machine and extraction machine. This position entails some overall mobility and alertness). Applicant should have a sense of urgency to complete all assignments and exceptional customer service skills.
ESSENTIAL FUNCTIONS Note: Individual may not perform all of the responsibilities listed at a specific point in time, but will perform all of the responsibilities over an extended period of time.
¿ Sweep and clean facilities including bathrooms, carpets, walls, windows, break rooms, offices and all other duties as assigned
¿ Empty trash; replace liners, dusting, etc.
¿ Pressure washes concrete surfaces to remove dirt and chewing gum, etc.
¿ Stock closets and replenish paper products in the restrooms
¿ Must be capable of working at heights when high cleaning is required
¿ Reports any visible defects to his/her supervisor
¿ Implements process improvements
¿ Respond to guest inquiries providing accurate courteous information
¿ Follow safety rules and keep work areas in clean and orderly condition
¿ Train in safety awareness
¿ Follow safety and environmental business practices and keep work area in a clean and orderly condition
QUALIFICATIONS Education: High School graduate or equivalent. Experience: 6 months experience in custodial and related services, such as floor dressing, sweeping, washing and cleaning walls, windows and lobby and entrance ways, rugs and carpets, and covered walkways. Skills: Must be able to read, comprehend and follow written instructions. Positive approach with customer and sense of urgency to complete all assignments. Be able to work at heights.
Certificate, License, Registration, etc.: Valid Florida Driver's License.
 
Who We Are
Take your career beyond the ordinary—to the extraordinary.
At Delaware North, you'll love where you work, who you work with, and how your day unfolds. Whether it's in sporting venues, casinos, airports, national parks, iconic hotels, or premier restaurants, there's no telling where your career can ultimately take you. We empower you to do great work in a company with 100 years of success, stability and growth. If you have drive and enjoy the thrill of making things happen - share our vision, grow with us.
Delaware North is one of the largest privately held hospitality companies in the world. Founded in 1915 and owned by the Jacobs family for more than 100 years, Delaware North has global operations at high-profile places such as sports and entertainment venues, national and state parks, destination resorts and restaurants, airports, and regional casinos. Our 55,000 employee associates are dedicated to creating special experiences one guest at a time in serving more than a half-billion guests annually. Delaware North operates in the sports, travel hospitality, restaurant and catering, parks, resorts, gaming, and specialty retail industries and has annual revenue of about $3 billion. Learn more about Delaware North, a global leader in hospitality, at www.DelawareNorth.com.
All applicants will be subject to a pre-employment background check and may be subject to a pre-employment drug test depending upon the position and/or client requirements.
Delaware North Companies, Incorporated and its subsidiaries consider applicants for all positions without regard to race, color, religion, creed, gender, national origin, age, disability, marital or veteran status, sexual orientation, or any other legally protected status.  Delaware North is an equal opportunity employer.