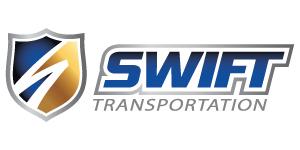 CUSTOMER ACCOUNT REPRESENTATIVE at Swift Transportation
Morris, IL
Primary Purpose and Essential Functions: As a part of a customer service team, incumbents are responsible for meeting all customer expectations by providing world class service through effective communication to both internal and external customers while improving company profitability. Incumbents may be assigned to work weekend, 2nd or 3rd shift based on company and customer needs.
Anticipate and facilitate problem resolution on all load issues to meet or exceed total satisfaction of customers.
Develop and grow customer relationships while assisting in balancing the freight capacity.
Ensure customers' needs are being met in a timely manner while maximizing on additional opportunities for Swift.
Solicit business from a specific or assigned number of customers by using daily available capacity. Serve as an extension of Sales to expand business revenue by exploring all dedicated, rail and logistics opportunities with Customers.
Commit to, receive and accurately enter detailed customer load information by telephone, fax or electronic tendering.
Input all load information to the system accurately. Ensure customer information is accurate and current.
Ensure all newly onboarded accounts are set up correctly prior to passing ownership to designated account representative(s).
Monitor and trace loads and provide necessary follow up to customers such as late pickups and/or deliveries.
Manage and ensure assigned user discrepancy queues are cleared to expedite the billing process.
Maintains knowledge of customer contractual requirements relative to trailer pools in order to keep turns at the level set to gain optimum utilization of company equipment
Participate on all service orientated conference calls for assigned accounts/customers.
Expediate the billing process by managing and clearing assigned user discrepancy queue.
Research and code all applicable service failures in the system to support accurate service reporting.
Maintain a positive work atmosphere by acting and communicating in a manner which facilitates the success of business operations to meet company and customer requirements.
Perform additional duties as assigned by leadership.
Skills: Must possess outstanding telephone skills. Must be able to set priorities. Must possess excellent time management skills. Must be able to work in a fast-paced team environment.
Education: Bachelors degree in business related field or equivalent combination of education and/or experience required.
Experience Required: Previous customer service or related area in transportation industry preferred.