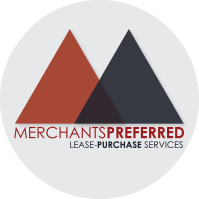 Customer Account Specialist - Customer Account Specialist Supervisor at Merchant Preferred
Atlanta, GA 30328
Now seeking Customer Account Specialists and Customer Account Specialist Supervisors for our location in Atlanta, GA!
Merchants Preferred, an advanced technology lease-purchasing service based in Metro-Atlanta, has exciting new corporate opportunities available now. The company was recently acquired by Rent-A-Center and has an aggressive expansion plan as a growth engine within the RAC brands. Our business is unique and so are our people! Are you ready for the next step in your career? Come join us!
Customer Account Specialists perform collections on accounts that are past due.
Responsibilities:
Manage a workflow list of delinquent accounts
Contact customers by telephone to discuss past due accounts
Make payment arrangements
Settle delinquent accounts
Request deferments for past due accounts.
Process payments using a web based payment processing system
Accurately document accounts
Answer inbound Collections and/or Customer Service Inquiries
Required Skills:
Excellent collections and customer service skills
Must be able to work in a fast-paced team oriented, goal driven, environment
Excellent interpersonal communication and relationship building skills
Must be able to multi-task
Experience and Education:
High school Diploma or GED
Proficient with Micro Soft Word and Excel
Some Collections or Customer Service Experience Preferred
Bi-Lingual (Spanish) a plus
Customer Account Specialist Supervisors provide Supervision to a group of Customer Account Specialists (CAS) as they assist customers on the phone or via email. The CAS Supervisor handles the day to day operations of the teams and assists the Manager with managing performance, productivity, and daily goal adherence. The CAS Supervisor handles all aspects of customer relations, including payment requests, merchandise or dealer issues, any type of payment arrangement and all aspects of customer service resolution and problem-solving.
Responsibilities:
Manage actively throughout the day by moving through the department
Be available to answer questions and take escalated calls
Make payment arrangements
Settle delinquent accounts
Monitor the workflow que to ensure work is assigned to all agents.
Review and manage call flow
Track inbound and outbound calls
Foster a positive and productive work environment by maintaining open and responsive communication
Required Skills:
Strong leadership and management
Excellent written and verbal communication skills
Excellent problem solving and negotiation skills
Computer skills and experience working in a call center environment
Experience and Education:
High school diploma required
Some college preferred
Call center experience required
We will be holding in person interviews October 14th – October 18th at our location:
5500 Interstate North Parkway
Atlanta, GA 30328
On Mobile? Text "SELF" to 97211
Questions? Call 800-594-7036
EOE